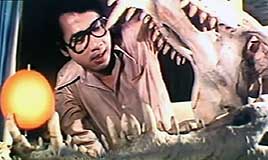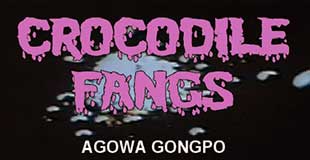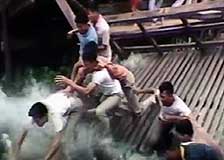 original Thai/Korean title AGOWA GONGPO [Crocodile Fangs]
also known as CROCODILE! and FEAR OF THE CROCODILE (Korean Title)

director: Sompote Sands
starring: Nard Poowanai (Oo Min) · Ni Tien (as Tany Tim) · Angela Wells · Kirk Warren · Robert Chan Law-Bat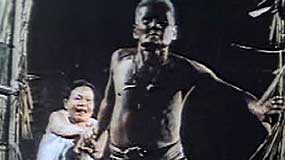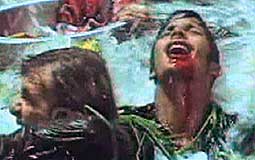 The film opens with a tremendous hurricane tearing small Thai villages to pieces. This is - supposedly - nature's subtle way of saying 'Stop destroying the earth!' The gigantic waves [reminiscent of a tsunami] also bring an unwelcome visitor with big teeth and a monstrous appetite [he devours an ox with one gulp in the first minutes and a monkey moments later]. The crocodile quickly adapts to the open sea and goes on a relentless killing spree. This is especially bad for Dr Anthony Akam who is vacationing with his wife and daughter. When they are attacked and eaten during a day at the beach he quits his hospital job and dedicates his life to destroying the gigantic creature.
Mindlessly entertaining, wildly gory and some surprising moments of nudity (usually nonexistent in Thai films), this monster movie is the brainchild of director Sompote Sands (also the owner of the quirky Chaiyo Production Studio). It was co-produced with Han Jin Enterprises of Korea. Upon completion, Universal Studios of America successfully sued - claiming it was too similar to Jaws - thus keeping it from distribution in the USA. But Sompote Sands was no stranger to such lawsuits. He ran into similar trouble [from Japan's Tsuburaya Productions] for unauthorized use of copyrighted characters for two earlier films HANUMAN VS 7 ULTRAMEN and HANUMAN VS KAMEN RIDER.
Incidentally, here is the very rare uncut English language version of this film, running 105 minutes [almost 20 minutes longer than any previously seen print].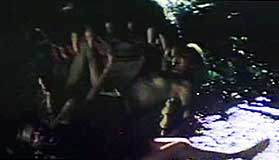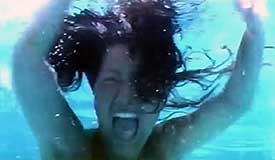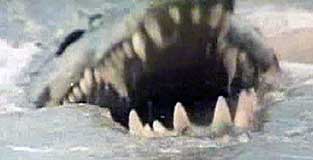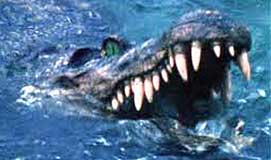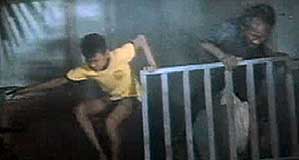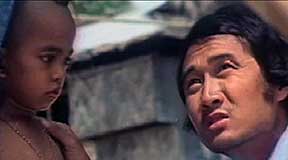 A Thai/Korean co-production in English language, uncut (105 minutes) widescreen in DVD format,
encoded for ALL REGION, playable on any American DVD machine.
Extras include selected Sompote Sands theatrical trailers.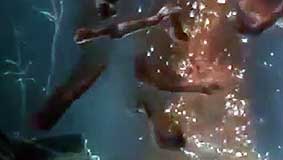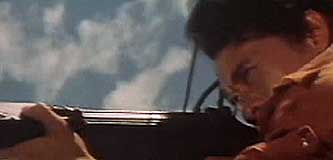 Violence/Nudity/Gore
Recommended for Mature Audiences