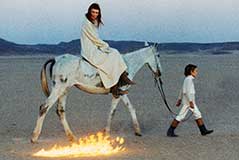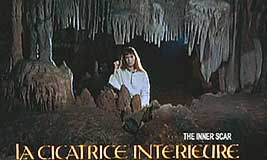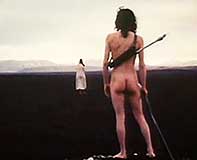 original French title LA CICATRICE INTERIEURE [The Inner Scar]

director: Philippe Garrel
starring: Nico · Pierre Clementi · Philippe Garrel · Christian Päffgen · Daniel Pommereulle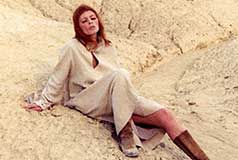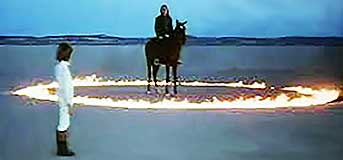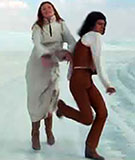 The story (written by Nico) revolves around a Woman trapped in a mystical desert attempting to find a way out. The movie is usually considered as a trilogy, comprised of three separate scenarios. In the first - often regarded as the complete Inner Scar - the Woman is tormented by a man, who bullies her into escaping with him, but then she is 'rescued' by a young child and ends up trapped in a ring of fire [see above pic, center]. The second part begins with the man's death and the Woman's elegy in German. She is now dressed in a biblical sackcloth and has become a sort of an old testament prophet, contrasting nonsense with mercy. This section concludes with her prophesy that "waters will rise over your heads." In the third installment [the longest and most complex of the three] a small sailing boat containing a naked man washes upon the glacial beach. He is the 'Archer.' Mounting an Icelandic pony, the Archer rides into the wasteland where he meets the Woman, now a motionless statue. He wakes her, she responds kindly but they soon leave each other. He sails away and the Woman returns to the mountain where she is christened as the new 'fire king.' What does it all mean? That's been discussed for years and opinions differ wildly.
Despite Philippe Garrel's incredible camerawork and amazing choice of landscape [the film was shot in Sinai, Death Valley and Iceland], this is Nico's film. She wrote the script, she has the starring role, and she provides the crucial soundtrack [the music is from her Desertshore album, with Janitor of Lunacy significantly featured]. Born Christa Päffgen, 1938 in Cologne Germany, she relocated to NYC in the mid '60s where she was discovered by Andy Warhol, becoming part of his experimental rock band The Velvet Underground. Nico left the group after the first album and returned to Europe where she met director Philippe Garrel. They became lovers and partners for ten years. Besides making this movie, Nico performed Internationally and recorded several solo albums during the 1970s [see the documentary NICO ICON]. She was a heroin addict for the latter 20 years of her life, finally had kicking the habit in the mid '80s. In July 1988, while bicycling in Ibiza (Spain), she suffered a minor heart attack causing a fall which resulted in a head injury that caused her death. She was 49 year old.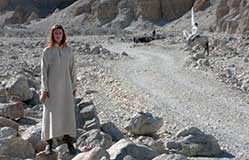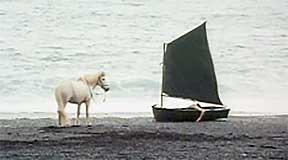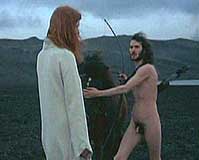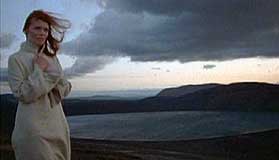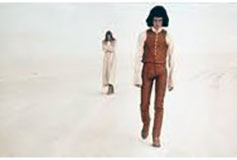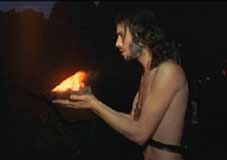 Special bonus material for this DVD:
NICO LIVE IN JAPAN
A full live performance recorded at Shibuya Live Inn, Tokyo, April 11. 1986
Includes 10 songs: 60/40, My Heart Is Empty, My Funny Valentine, Purple Lips, Tananore,
Janitor of Lunacy, All Tomorrow's Parties, Femme Fatale, The End, Das Lied Von Einsanen Madchens
[see images below, 55 minutes]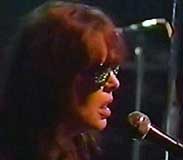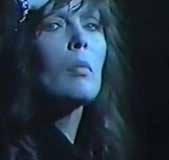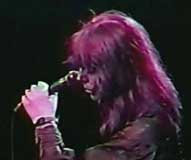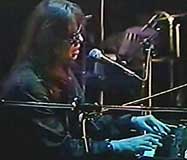 A European film [French, German, Italian], 60 minutes + 55 minute concert video,
widescreen, encoded for ALL REGION, playable on any American DVD machine.

Nudity/Violence/Sexual Brutality
intended for Mature Audiences