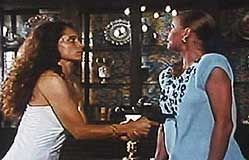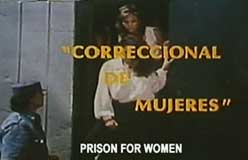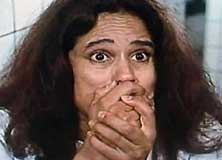 original Argentinean title
CORRECCIONAL DE MUJERES
[Prison for Women]
aka
PENITENTIARY FOR WOMEN
and
WOMEN'S REFORMATORY
director: Emilio Vieyra
starring: Julio De Grazia · Edda Bustamante · Erika Wallner · Tony Vilas · Ruben Stella · Thelma Stefani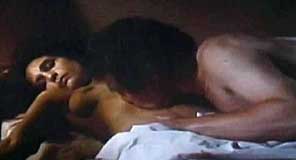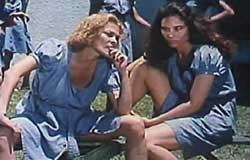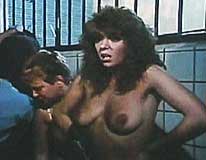 Laura Regueira is wrongly accused of murdering her boyfriend. He was actually killed by gangsters with influential political ties. Laura soon finds herself locked away in prison where she must quickly learn the perverse pecking order. But she has the chance to prove her innocence when police detective Francisco [in an attempt to stop the internal corruption and bring the gang to justice] arranges for her to 'escape' and help him. They hope to organize a sting operation to expose the gangsters' use of female prisoners as prostitutes and put an end to their drug trafficking.
Here's an extraordinary Crime Noir thriller from from Argentinean cult director Emilio Vieyra (best known for CURIOUS DR HUMPP [original title LA VENGANZA DEL SEXO] as well as WITNESS FOR A CRIME, FEAST OF FLESH and BLOOD OF THE VIRGINS, NAKED BEAST). Mr Vievra - arguably ahead of his time - was a constant target of government censorship for making films that mixed nudity with violence. In the mid '70s, he decided to quit butting heads with the authorities and embark on a more mainstream approach to entertainment. After a decade of movies like Así Es Buenos Aires [This is Buenos Aires] and television actioners, i.e. Narcotráfico, Juego Mortal [Drug Trafficking, Deadly Game], he went back to his roots for this exceptional Women-in-Prison slice of exploitation. Mr Vieyra died at age 85 in 2010.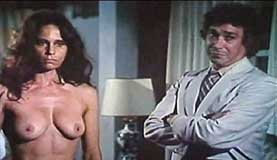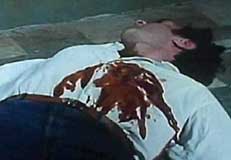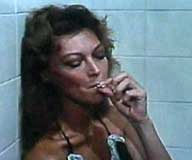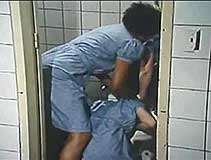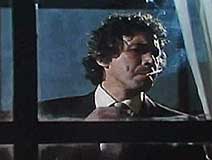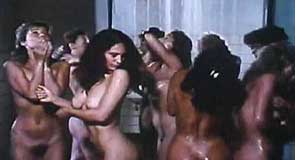 An Argentinean film in Spanish with optional ON/OFF English subtitles, fully uncut 85 min,
widescreen, encoded for ALL REGION, playable on any American DVD machine
Extras include selected Emilio Vieyra theatrical trailers.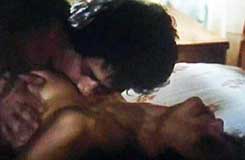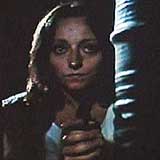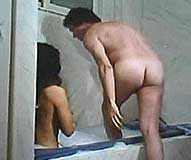 Nudity/Sexual Brutality/Rape/Graphic Violence/
Drugs/Prostitution/Sexual Situations
Intended for Adult Audiences