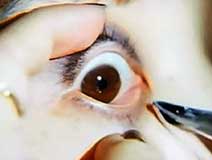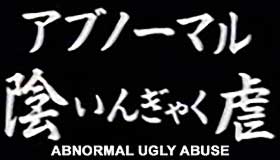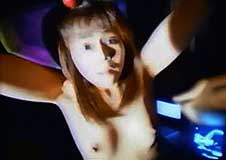 original Japanese title ABUNOMARU INGYAKU [Abnormal Ugly Abuse]
Also known as: CELLULOID NIGHTMARE and REWIND
director: Hisayasu Sato
starring: Kiyomi Ito · Yukio Ono · Reika Kazami · Kazuhiro Sano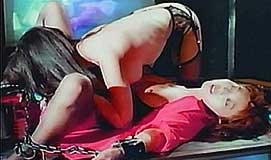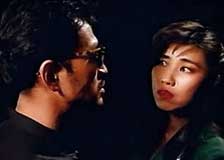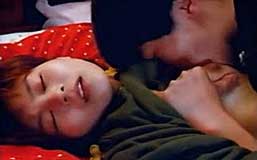 A gruesome snuff video is found in a sex booth. It shows a young woman who is tortured, killed and dismembered by an unknown sadist. The deadly blade is hidden inside the camera itself. But this is only the beginning as numerous more such videos surface. A female self-proclaimed detective amuses herself by tackling insolvable mysteries and she decides to investigate the Gro-VT cold cases.
This is rough stuff from director Sato, generally considered the most extreme of the movies he did with scripter Shiro Yumeno (also see their LOLITA VIBRATOR TORTURE). Much has been written - both pro and con - about director Hisayasu Sato and his bitter, sledgehammer cinematic style. [Also see an exclusive interview in Asian Cult Cinema magazine #34.] His 50+ movies are loaded with disenfranchised people, lonely victims of urban paranoia, desperately trying to communicate but not knowing how. Often, his films are difficult to watch, filled with savage brutality, rape and sexual abuse. He says these images are used symbolically to "emphasize loftier concerns about alienation" but his critics say 'dark ultra-violence is the only message, simply atrocity as entertainment.' In the horror arena, he is probably best known for SPLATTER! NAKED BLOOD. He also helmed the gay S&M film BONDAGE ECSTASY.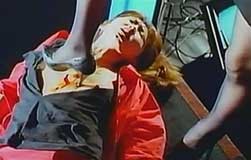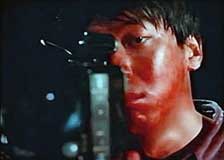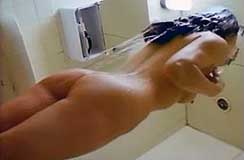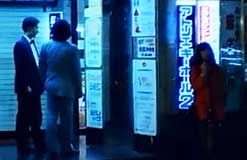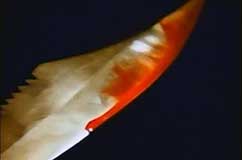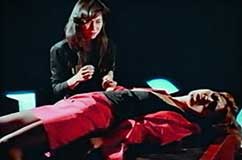 A Japanese film with optional ON/OFF English subtitles, uncut 64 min,
widescreen, encoded for ALL REGION, playable on any American DVD machine.
Extras include selected trailers.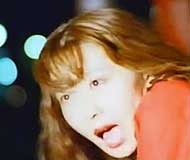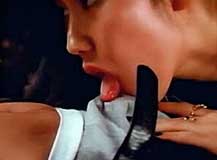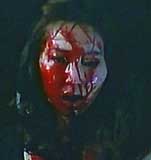 Nudity/Graphic Violence/Gore/Drugs/Sexual Brutality
Intended for Adult Audiences 18+