Four Complete Uncut Motion Pictures on Four Discs
Original Japanese language with optional ON/OFF English subtitles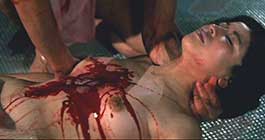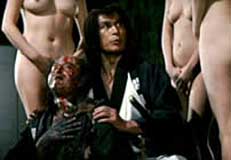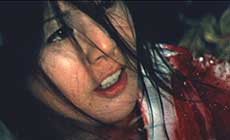 Between 1968-73, Teruo Ishii directed eight movies which have become known as the Joys of Torture series.
This DVD package is Volume Two
Click Here for VOLUME ONE
____________________________________________________________________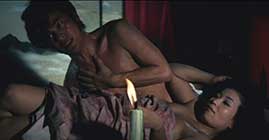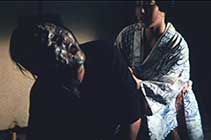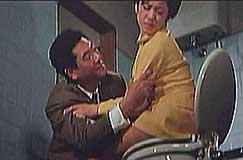 FILM ONE
ABNORMAL AND ABUSIVE LOVE: SHAMELESS [Ijo Seiai Kiroku Harenchi] (1969)
director Teruo Ishi
starring: Teruo Yoshida · Masumi Tachibana · Mieko Fujimoto · Yuki Kagawa
FILM TWO
YAKUZA LAW: LYNCH! [Yakuza Keibatsu-shi: Rinchi!] (1969)
director Teruo Ishi
starring: Ryutaro Ohtomo · Bunta Sugawara · Masumi Tachibana · Renji Ishibashi
FILM THREE
MEIJI·TAISHO·SHOWA: GROTESQUE CASES OF CRUELTY BY WOMEN
[Meiji Taisho Showa: Ryoki Onna Hanzaishi] (1969)
director Teruo Ishi
starring: Teruo Yoshida · Yukie Kagawa · Eiji Wakasugi · Asao Koike
FILM FOUR
PORNO SAMURAI: BOHACHI CODE OF HONOR [Poruno Jidaigeki: Bohachi Bushido] (1973)
director Teruo Ishi
starring: Tatsuro Tanba · Goro Obuki · Shiro Kuno · Ruriko Ikejima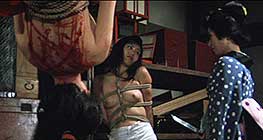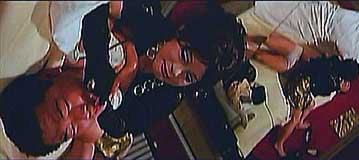 Director Teruo Ishii's cold, no-nonsense approach to sadistic behavior makes this film all the more aberrant. Originally released as the second part of his Joys of Torture series (1968-73), these projects were known as "Ero-Gro" (Erotic Grotesque), a term still used today in Japan to describe the most perverse of the S&M genre.

These films (with the exception of #2) deal mostly with male/female relationships and the mistreatment is decidedly misogynistic. The second one, YAKUZA LAW, is an ultra violent production with lots of macho guys loosing fingers, hands, arms and eyeballs while engaging in gangster behavior. Like most others in the series, the film is comprised of three vignettes [one set in the Edo period, the second in the 1920s and the third is contemporary].
The third film GROTESQUE CASES OF CRUELTY BY WOMEN has a more modern setting dealing with "true cases" of women behaving badly and finding punishment as a result. They take place in 1890 (Meiji Era), 1915 (Taisho) and 1925 (Showa).
In #4, an exceptionally vibrant movie, Tetsuro Tanba plays Shiro, a mercenary swordsman who attempts suicide but is revived by two prostitutes. He learns they are captive slaves of Bohachi, a vicious Yakuza gang. Shiro agrees to help them eliminate their masters.