Don't be misled by the innocent 'feel-good' title of this film.
There's a major XTREME Horror Shocker about to attack!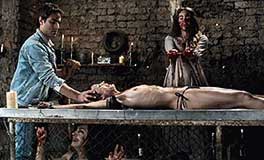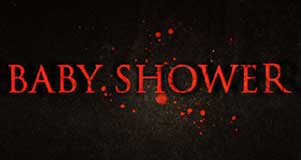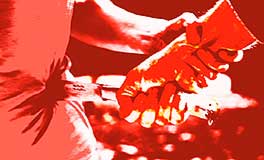 original Chilean title BABY SHOWER
also known as BLOOD SHOWER

director: Pablo Illanes
starring: Ingrid Isensee ˇ Patricia Lopez ˇ Claudia Burr ˇ Kiki Rojo ˇ Francisca Merino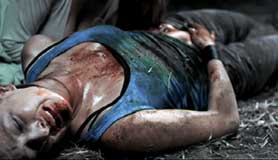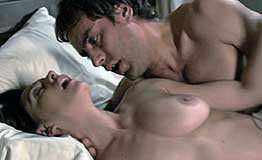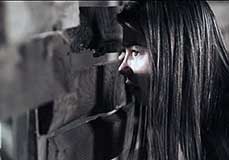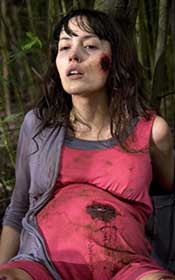 A group of old friends gather together at Angela's remote home in the wilderness to celebrate the upcoming birth of her twins. But it's been awhile since these school chums have seen each other and tensions run high, further complicated by a community of religious rednecks that don't approve of Angela's wild friends from the city and plan a horrific party of their own.
   Pablo Illanes had achieved pop-culture notoriety in Chile for writing, creating and directing the hit primetime crime|soap opera TV series Donde Esta Elisa? [What Happened to Elisa?] (2008/11, 111 episodes). He then began production on this, his debut film, amid a high level of Media anticipation. It is impossible to downplay the movie's impact. Critics wrote: "La violencia sudamericana X-Treme comienza con esta primera entrada al género SERBIAN FILM de Chile" [South American XTreme violence gets a kick start from this first entry into the SERBIAN FILM genre from Chile.] For the record, filmmaker Patricio Valladares had already introduced the genre to Chile with his DIRTY LOVE and TORO LOCO, but admittedlyBABY SHOWER was the first ultra-violent movie to reach a mainstream audience. The brutal genre would then crescendo into Lucio Rojas' SENDERO (Path) and TRAUMA.
   Interestingly, some Internet Critics have inexplicably compared this film to Rosemary's Baby. Actually, nothing could be further from the truth [making us wonder if those writers have ever seen Rosemary's Baby]. Yes, this film does feature a cult attempting to steal Angela's baby, but their mission isn't to give birth to the anti-Christ, but rather to worship their own Christian God.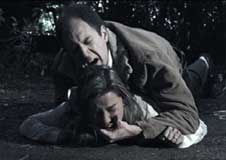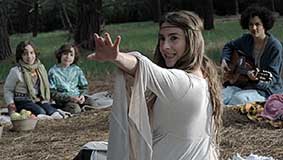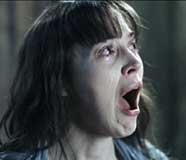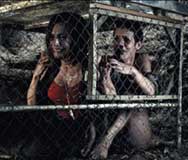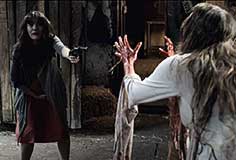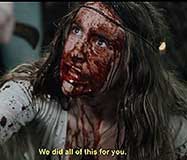 A Chilean/Spanish Film with English subtitles; widescreen format, uncut (92 min.), in DVD format, encoded for ALL REGIONS,
playable on any American DVD machine. Extras include original theatrical trailer.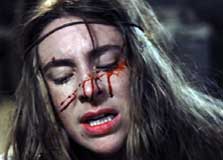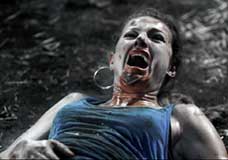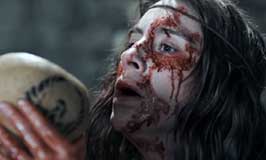 Male and Female Nudity/Gore/Torture/Rape/
Graphic Violence/Drugs/Sexual Brutality
Recommended For Adult Audiences