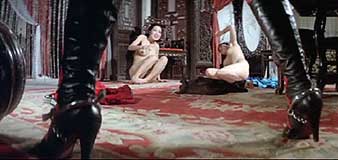 original Hong Kong/Chinese title
ZI YUE SHI XING YE
[Show Me The Thrilling Sex]
director: Li Han-Hsiang
starring: Chen Ping · Shirley Yu · Yin Yin Shaw (Susan Yam-Yam Shaw) · David Chiang · Danny Lee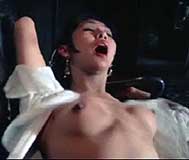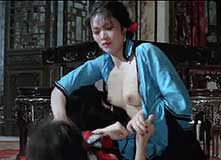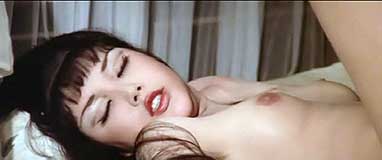 Director Li Han-Hsiang Li presents a collection of three sexual vignettes inside an erotic/supernatural omnibus. This legendary film is indeed a strange one from Shaw Brothers Studio. The setting is Feng Du, an area known for ghosts. Seemingly, according to the movie, an unusual number of the recently deceased are whisked back to Feng Du where they are forced to live a miserable variation of their former existence. For example, a man who was stabbed to death in a robbery asks the judge in Reincarnation Court to be immune from violent death, only to be thrust into a life of constant mutilation without the comfort of dying. Another ghost complains that reincarnation is "like seeing the moon at the bottom of the ocean."

However, this unconventional narrative is ultimately an excuse for three of Shaw's most desirable starlets to get naked and be sexy. Despite the parade of recognizable stars in quirky cameos [including Danny Lee and David Chiang], the movie concentrates on well-endowed Chen Ping (BLACK MAGIC, OILY MANIAC), Chinese adult film legend Shirley Yu (CHINATOWN KID, CALL GIRLS) and the innocent doe-eyed Susan Yam-Yam Shaw (DEADLY ANGELS, HUMAN LANTERNS).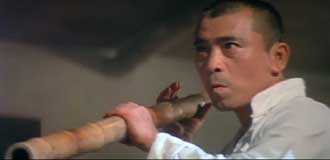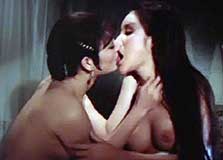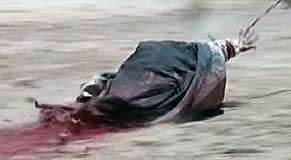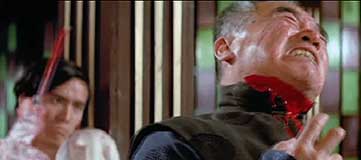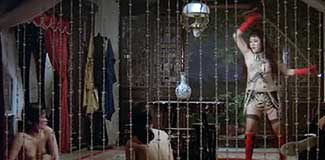 A Hong Kong/Chinese film with optional ON/OFF English subtitles, fully uncut 101 min,
widescreen, encoded for ALL REGION, playable on any American DVD machine
Extras include theatrical trailers.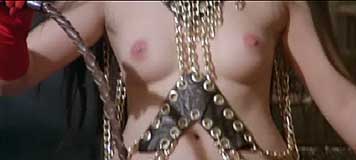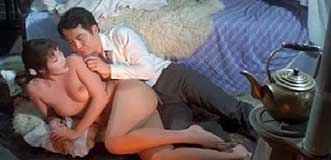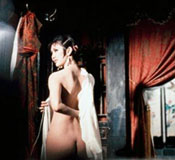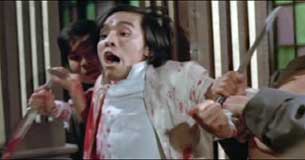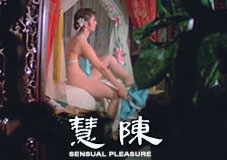 Nudity/Sexual Brutality/S&M/Strong Sexual Situations
Intended for Adult Audiences