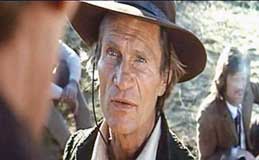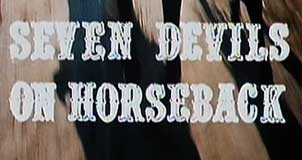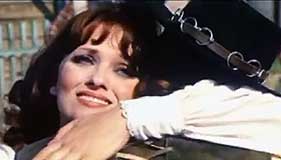 original Italian title
I SETTE DEL GRUPPO SELVAGGIO
[The Seven of the Wild Group]
also known as
SEVEN SAVAGE MEN

a variation was initially released as
FINDERS KILLERS
(1970)
director: Gianni Crea
starring: Gordon Mitchell · Femi Benussi · Dino Strano · Mario Brega · Pino Mattei · Mirella Rossi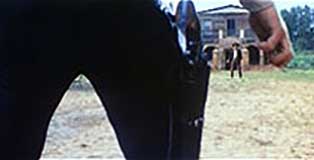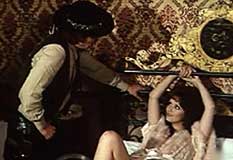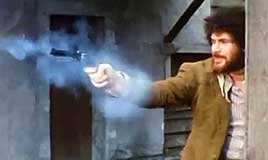 Dino Strano (usually working under the pseudonym Dean Stratford in many Demofilo Fidani westerns, including ONE DAMNED DAY AT DAWN, DJANGO MEETS SARTANA and an occasional Renato Polselli film - for instance - the notorious XXX shocker OSCENITA) stars as bounty hunter Jeff McNeil. When his sister is raped and killed by the wild Cooper gang, Jeff seeks revenge.
Gianni Crea is remembered as a Spaghetti Western director. He retired from the movie business in 1992, at age 55, after only nine films. ON THE THIRD DAY ARRIVED THE CROW is considered his best.
Femi Benussi originally made this movie in 1971 (under the title FINDERS KILLERS), shortly after her breakout role in THE EROTIC NIGHTS OF POPPEA. Ms Benussi went on to become of the Cult Cinema's grandest starlets, appearing in 80+ movies, but probably best known for BLOODSUCKER LEADS THE DANCE, STRIP NUDE FOR YOUR KILLER and TARZANA. She agreed to shoot some additional scenes in 1975 for Gianni Crea and the new project was released as SEVEN DEVILS ON HORSEBACK [a marked improvement over Finders Killers]. Femi Benusi retired in 1983 at age 40.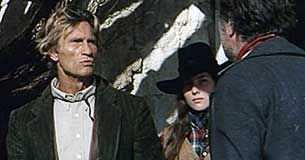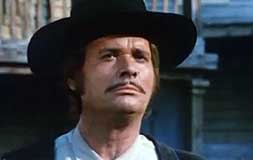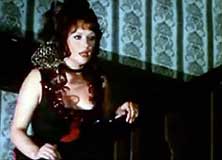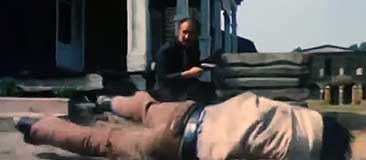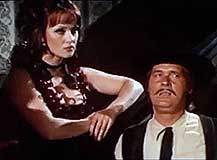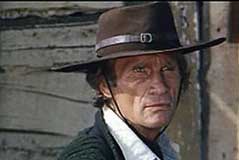 An Italian film in English Language, fully uncut 80 min, widescreen,
encoded for ALL REGION, playable on any American DVD machine
Extras include original theatrical trailer.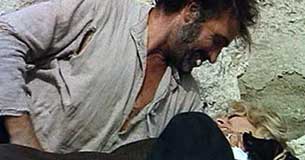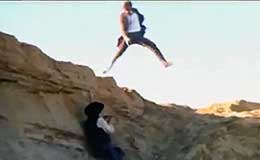 Sexual Brutality/Rape/Violence
Intended for Mature Audiences