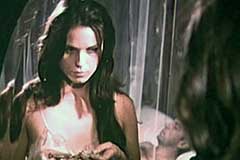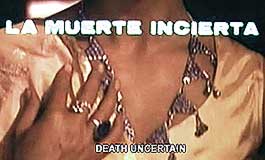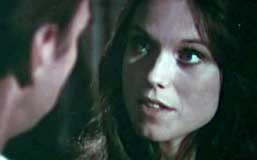 original Euro title
LA MUERTE INCIERTA
[Death Uncertain]
also known as
UNCERTAIN DEATH
director: Jose R. Larraz
starring: Mary Maude · Rosalba Neri · Yelena Samarina · Antonio Molino Rojo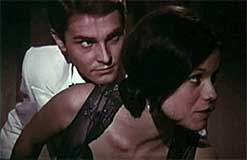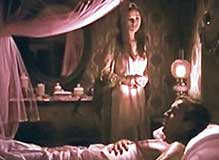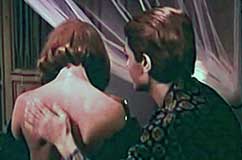 A government landscaper named Clive Dawson lives with his son in a remote area of India. Clive has been having an affair with native girl Shaheen. Just before heading back to England, he abruptly ends the indiscretion. She is embarrassed and ashamed. While in London, Clive and girlfriend Brenda marry; but back in India, the native girl commits suicide. On his return, the agent is seized by an uncontrollable superstitious fear [having to do with the spirit of a tiger], while his wife and son become romantically involved. However, above everything else, Clive is obsessed with the idea that Shaheen is still alive and will take revenge on him.
Popular Italian cult queen Rosalba Neri plays the exotic native girl Shaheen. Wife Brenda is Mary Maude, best known for her role of schoolgirl Irene in Narciso Ibanez Serrador's RESIDENCIA (The House That Screamed) a couple years before.
This extremely rare movie from Jose Ramon Larraz [some sources insist it is a 'lost film'] was shot the year before he made SCREAM AND DIE and VAMPYRES. It is his attempt at a ghost story, exotically set in India [although it's doubtful that the movie was actually shot there]. Euro filmmaker Larraz fought diligently in the '60s and '70s to loosen censorship restrictions in his Spain. Often, he would make movies outside the boundaries of his home country. Jose was known for pushing the limits of cultural acceptability (SEXUAL RITES OF THE DEVIL, COMING OF SIN and STUDENTS OF MADAM OLGA. Towards the end of his career, he ventured to North America where he made numerous films, usually under the alias Joseph Braunstein (EDGE OF THE AXE, REST IN PIECES, SAVAGE LUST. Director Larraz died September 3, 2013 in Andalucía, Spain at age 83.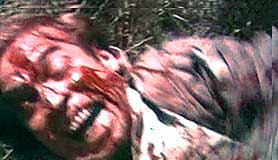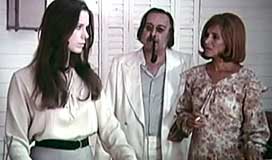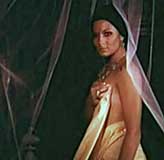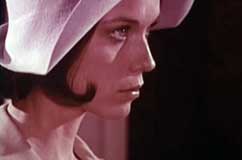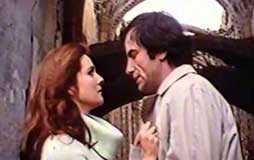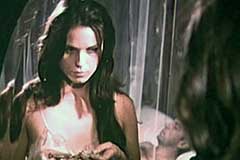 A Spanish film with optional English subtitles, fully uncut 86 min, widescreen,
encoded for ALL REGION, playable on any American DVD machine
Extras include Larraz theatrical trailers.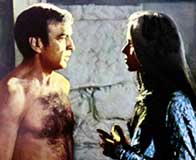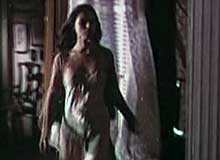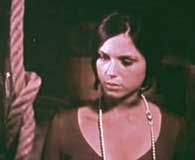 Sexual Brutality/Gore/Graphic Violence
Intended for Mature Audiences