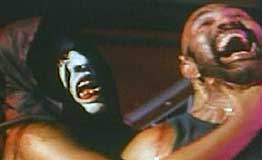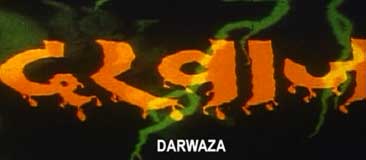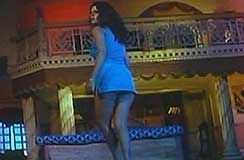 original Indian/Hindu title
DARWAZA
[The Door]
director: Kanti Shah
starring: Vinod Tripathi · Sapna Sappu · Arun Mathur · Anil Nagrath · Amit Pachori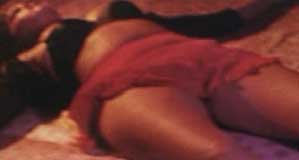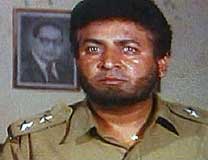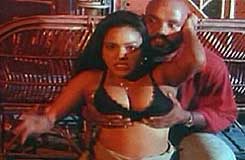 For those truly dedicated fans of bizarre Asian cult cinema, here is another mind-wrapping production from India's king of sleazy exploitation, Kanti Shah (see HUNGRY MONSTER). This story deals with two brothers - Ranbir and Pratap - living in a remote mansion on the edge of a cemetery. Ranbir is the serious one, while his brother is constantly playing jokes, especially mean spirited scares. Then one day, Pratap is actually possessed by a demon. Brother Ranbir locks Pratap behind a door. But he manages to free himself and is banished into a bottle by a magician. However, he escapes from that trap, too. Pratap goes looking for a female body that he can possess to enact revenge against his brother and niece. Sexual mayhem ensues.
This movie has it all! It's a fever dream for fans of bad cinema. Sloppy editing, really lousy camera work, girls parading around in too-small bras, Vinod Tripathi [once again] unnecessarily playing multiple roles, out-of-shape guys flexing their machismo, monsters in uncomfortable latex masks, and some of the most incredulous dialog ever spoken in any motion picture [ie, "I wonder who killed Shetty," | "I just can't figure it out, who would want to kill Shetty?" | "I don't know, Shetty didn't have enemies," | "Sweetheart, it doesn't matter that he was killed. Let's forget this unpleasantness and make love instead" | "Yes, you're right."] And in typical Kanti Shah style, that exchange (as well as the rest of the dialogue in the movie) is shouted directly at the camera with the characters standing side-by-side, punctuated by constant thunderbolts for effect.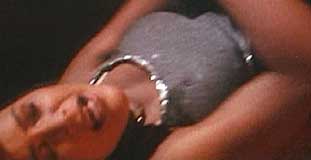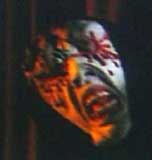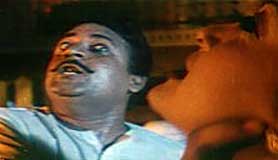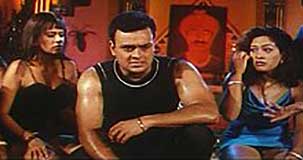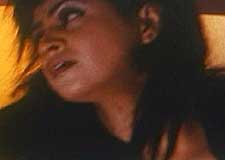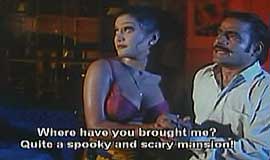 A Hindi/Indian film with English subtitles, fully uncut 85 min,
widescreen, encoded for ALL REGION, playable on any American DVD machine
Extras include theatrical trailers.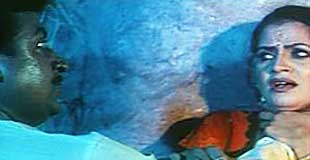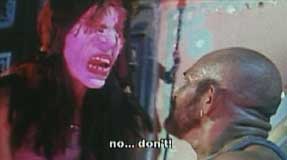 Violence/Sexual Brutality/SemiNudity/Sexual Situations
Intended for Mature Audiences