This is an Adults Only Hardcore (XXX) Motion Picture
The film and the images on this page are intended for Age 21 and Older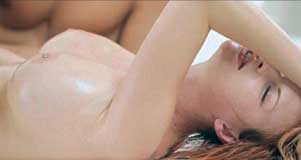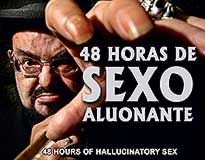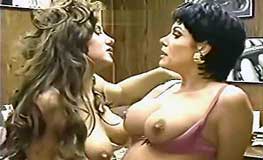 original Brazilian/Portuguese title 48 HORAS DE SEXO ALUONANTE [48 Hours of Crazy Sex]

director: Jose Mojica Marins
starring: Oswaldo Cirillo · Ze Da Ilha · Eliane Gabarron · Bene De Oliveira · Jose Mojica Marins · Mario Lima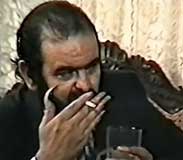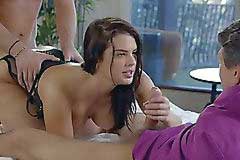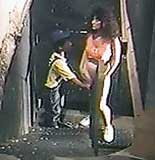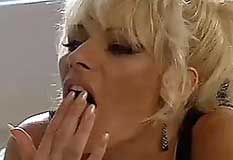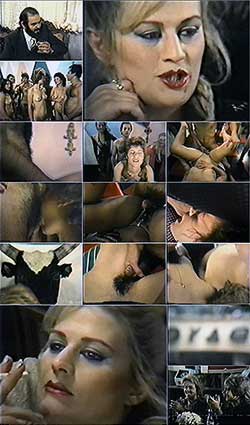 After seeing one of Jose Mojica Marins' previous hardcore films, sexologist Dr. Margaret hires him and his crew to make a new movie which would involve more explicit sex (twice as much, including an orgy lasting 48 hours) to further her research. But as the film progresses it is revealed that she may have an ulterior motive in coaxing the actors into a drugged, frenzied state. Seemingly, the good doctor is obsessed with the sexual coupling of farm animals. She ultimately persuades a man to dress in an ox costume and penetrate her vaginally while she is naked inside a wooden cow.

Filmmaker Jose Mojica Marins drifted into hardcore in 1984 with Fifth Dimension of Sex  after a career of extraordinary horror films. Under the International moniker 'Coffin Joe', he helmed some of the world's best chillers including AT MIDNIGHT I'LL TAKE YOUR SOUL (1964) and THIS NIGHT I WILL POSSESS YOUR CORPSE (1967). However, a journey from horror-to-hardcore is not particularly unusual; it's a path blazed by many other renowned genre filmmakers from Joe D'Amato (PORNO HOLOCAUST) to Jean Rollin (SEDUCTION OF AMY), from Jess Franco (DORIANA GRAY) to Renato Polselli (WOMAN AND HER HOT BEAST), from Alberto Cavallone (SCREAMS OF LUST) to Andrea Bianchi (EXCITING LOVE GIRLS). After this film, declining health forced Marins to work less. In February 2020, Jose Mojica Marins died from Bronchopneumonia at age 83.

Writer/Producer Mario Lima had been working as a production assistant for Marins since the mid-70s. He convinced Jose to enter the XXX arena, a decision that resulted in huge success when 24 HOURS OF EXPLICIT SEX became Brazil's top film of 1985. Mr Lima began directing in 1987 with the rough DIABOLICAL VENGEANCE.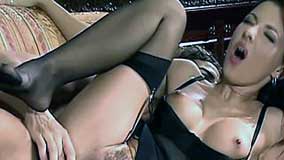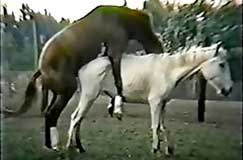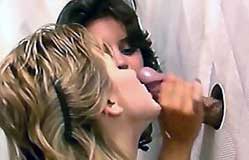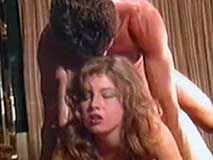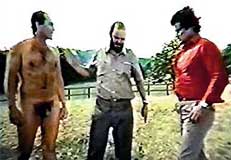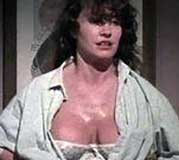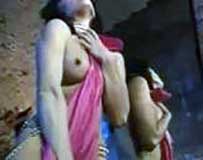 A Brazilian Film, in Portuguese language with optional English subtitles; widescreen format, uncut (98 min.),
in DVD format, encoded for ALL REGIONS, playable on any American DVD machine.
Extras include selected Jose Mojica Marins theatrical trailers.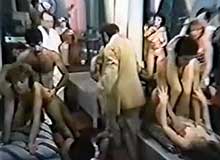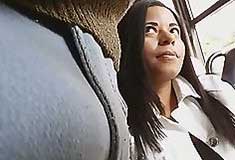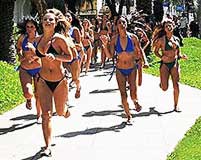 Hardcore XXX/Explicit Male and Female Nudity/Drugs
For Adult Audiences 21+ Only