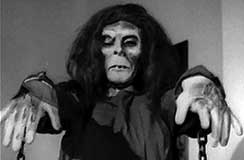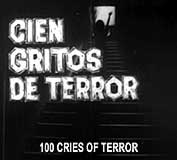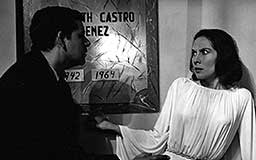 Original Mexican/Spanish title CIEN GRITOS DE TERROR [100 Cries of Terror]

director: Ramon Oboni
starring: Joaquin Cordero · Ariadna Weltor · Ofelia Montesco · Jorge Martinez de Hoyas · Alicia Can
A DOUBLE DOSE OF TERROR:
A HORROR OMNIBUS BY RAMON OBON
IN SPANISH WITH ENGLISH SUBTITLES or ENGLISH LANGUAGE

FILM ONE (40 MINUTES)
PANICO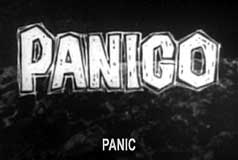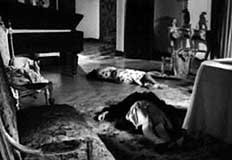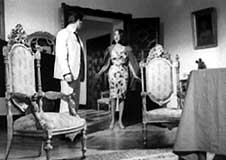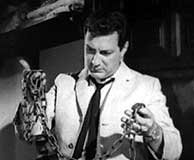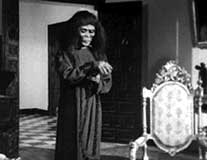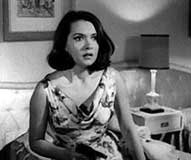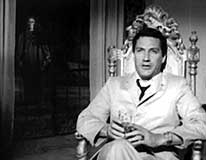 Joaquin Cordero (DR SATAN) joins Ariadna Weltor and Ofelia Montesco in this story of infidelity and murder. Husband Julio and Maria have purchased a new home, a deserted mansion far from civilization. This old but beautiful mansion was previously owned by a woman who lost her entire family in a car crash. Apparently she had slowly gone insane, mysteriously dying in chains five years previous. The new owners are a bit apprehensive of their new place, but it was such a good price... Yet Maria suffers from a weak heart and she is soon overwhelmed by the atmosphere. After she suffers from a mild stroke, her husband speeds off to fetch a doctor. However, this only gives an intruder the opportunity to further assault Maria and scare her to death.
NOTE: Do not confuse this film with another Mexican omnibus called PANICO which also stars Joaquin Codero.
             ___________________________________________________________________________________
FILM TWO (40 MINUTES)
MIEDO SUPREMO [SUPREME FEAR]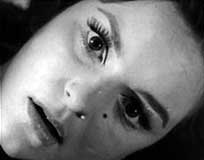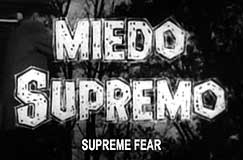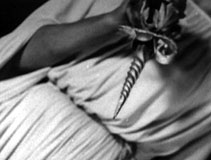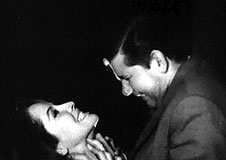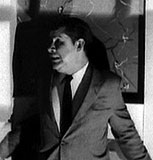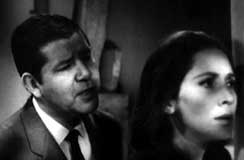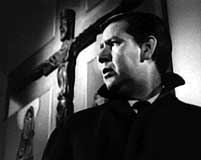 a
This is a surreal horror tale dealing with claustrophobia), the concepts of terror, fright, anxiety and - ultimately - dread. It opens with New York doctor Javier Medina visiting the mausoleum of his late sweetheart, buried in a Mexican catacomb six months earlier. It is almost closing time and Javier has only a few minutes to pay his respects. While reminiscing, he is distracted by another burial ceremony nearby. Feeling agitated, Javier faints. He awakes to find everyone gone and the doors locked for the night. However, Javier hears unmistakable female cries from deep inside one of the tombs.
_______________________________________________________
This is the only film directed by Ramon Obon. He is better known as a writer and scripter, responsible for many of Mexico's greatest horror films including SHE-WOLF (La Loba), WORLD OF VAMPIRES, LIVING COFFIN, BLACK PIT OF DR M, and THE VAMPIRE. He would die from a heart attack shortly after the completion of this movie, December 1965, at age 47.

A Mexican film, a choice of Spanish language with optional English subtitles or English language,
100 min, widescreen, encoded for ALL REGION, playable on any American DVD machine.
Extras include original theatrical trailers.

Intended for Mature Audiences