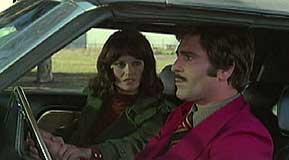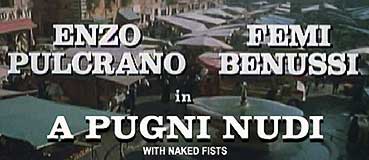 Original Italian title A PUGNI NUDI [With Naked Fists]
also known as BARE KNUCKLES and BOXING - THE MAFIA CONNECTION

director: Marcello Zeani
starring: Enzo Pulcrano (Paul Crain) · Femi Benussi · Vassili Karis · Rita De Angelis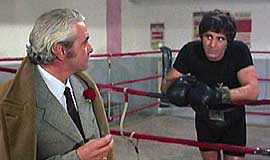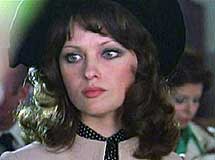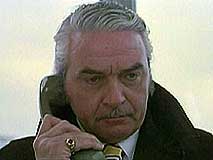 A young man named Paolo Vita is sent to a reform school after being arrested for petty theft. After numerous years of incarceration, he is released. But, quickly, Paolo finds himself back under the protective shroud of the Mafia. He is groomed to compete in the ring as a boxer while also working as an underworld torpedo. Soon, Paolo meets a "good girl" named Anna and he wants to clean up his life. However, Paolo finds it's impossible to do that.
This film is obviously the combination of Rocky and The Godfather, two popular cinematic themes at the time. The movie is recommended based on the lead performances by both Enzo Pulcrano (BLACK KILLER, LIVE LIKE A MAN DIE LIKE A COP and BOSS OF THE CITY) and Femi Benussi (TARZANA, BLOODSUCKER LEADS THE DANCE and CARNALITA) in a rather complicated serious role.
An Italian film with optional English subtitles, uncut 96 min, widescreen,
encoded for ALL REGION, playable on any American DVD machine.
Extras include Femi Benussi trailers.