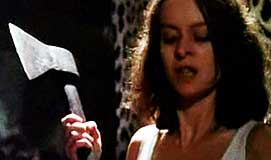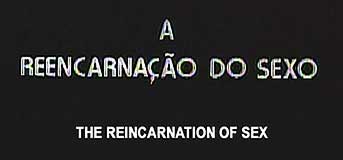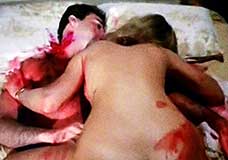 Original Brazilian/Portuguese title A REENCARNACAO DO SEXO [The Reincarnation of Sex]

director: Luiz Castellini
starring: Patricia Scalvi · Roberto Miranda · Liz Farrel · Ana Maria Kreisler · Celia Santos · Ligia de Paula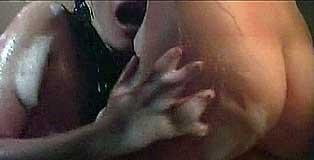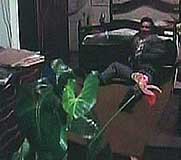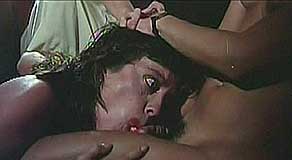 Patricia lives with her parents in the remote São Paulo countryside. She is in love with Arturo, a hired hand who works on their farm. Daddy doesn't like the idea that his daughter is getting fucked nightly by an employee. He secretly kills Arturo with a scythe and buries the body. Mom and despondent Patricia dig up the body and remove Arturo's head, burying it inside a planter. Years later, the house is rented to unsuspecting folks who are pushed into frenzies of extreme sexual violence, seemingly by a flower growing in that planter [see pic above center]. In fact, from that point forward, anybody who rents the place will suffer from the vile and violent influence of Patricia and Arturo.
While this film is not hardcore (XXX), it does contain numerous sex scene that push the envelope, including the death of a lesbian having oral sex with the pointed end of a dildo [pic, above right]. There are lots of graphic sex segments - both straight and lesbian - that culminate in gory knife and axe mutilations. Luiz Castellini's movie is rich in atmosphere, a bizarre excursion that could only be described as PornoHorror Noir.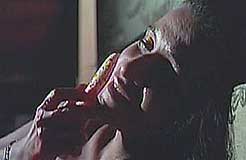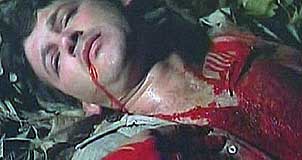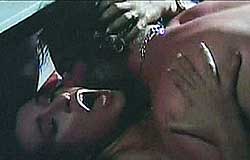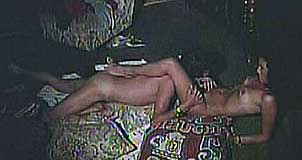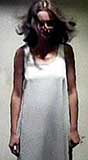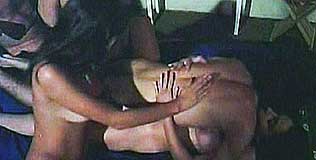 A Brazilian/Portuguese film with optional English subtitles, uncut 85 min, widescreen,
encoded for ALL REGION, playable on any American DVD machine.
Extras include selected Brazilian trailers.
Nudity/Drugs/Graphic Violence/Sexual Brutality/Lesbianism:
Intended for Adult Audiences