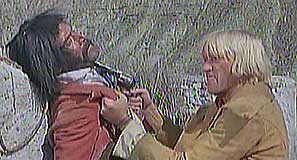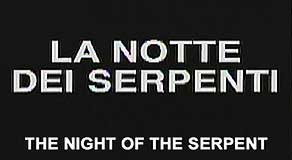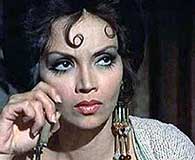 original Italian title: LA NOTTE DEI SERPENTI [The Night of the Serpent]
also known as NEST OF VIPERS

director: Giulio Petroni
starring: Luke Askew · Luigi Pistilli · Magda Konopka · William Bogart · Chelo Alonso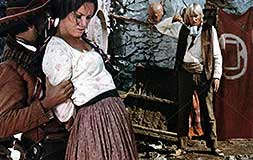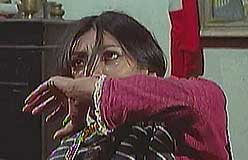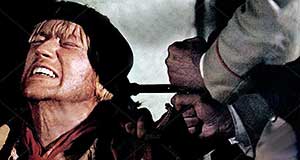 Lieutenant Hernandez, commander of a garrison in San Esteban, seizes an opportunity to steal a large inheritance by killing the intended recipient, a orphaned child named Manuel. In order to make the plan work, the Lieutenant seeks the help of a local outlaw boss who is willing to sacrifice one of his own men in the gallows for the murder of young Manuel. That patsy is Gringo, a washed up, alcoholic gunfighter. But things don't go according to plan when Gringo decides to clean himself up and challenge both the gang and the Lieutenant.
This sprawling Spaghetti Western originally got lost-in-the-shuffle during the glut of product coming out of Italy in 1969. But, today, it proves to be one of the best examples of the genre. It also gives further credence to the exceptional work of director Giiulio Petroni, a filmmaker who has been woefully ignored. His legendary western DEATH RIDES A HORSE and the erotic thriller LIPS OF LURID BLUE are mandatory fare for all fans of European Cult Cinema. Mr Petroni died from natural causes in January 2010 at age 92 without ever receiving the recognition he deserved.
Luke Askew was an American character actor who had chosen wisely, predominately featured in numerous cult hits from Easy Rider to Cool Hand Luke to Green Berets punctuated by playing Johnny Ringo on TV's High Chaparral. This flurry of screen activity caught the attention of Euro producer Gianni Minervini and he was brought to Italy for this film. But Luke missed Hollywood. He immediately returned to Los Angeles after the shoot, continuing his work in American television. Askew stayed busy with numerous TV projects (50+ from Rockford Files to Fantasy Island) but also found time to make a few movies (featured in Magnificent Seven Ride!, Pat Garrett and Billy the Kid, Rolling Thunder, among others). Despite his 'good guy' role here, Luke most always played the villain. He died from lung cancer at age 80 in March 2012.
Just prior to this film, Polish-born actress Magda Konopka had starred as an anti-superhero in SATANIK. Her next film would be WHEN DINOSAURS RULED THE EARTH. After 35 movies [including BLINDMAN, OUR LADY OF LUST, VICE WEARS BLACK HOSE (Reflections in Black) and DIABOLICAMENTE LETIZIA (Sex, Demons & Death] and a brief marriage to Canadian billionaire Jean-Louis Dessy, Ms Monopka retired in 1980 and returned to her estate in Warsaw where she lives today.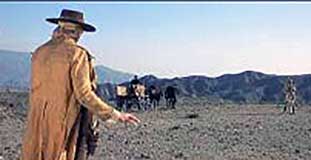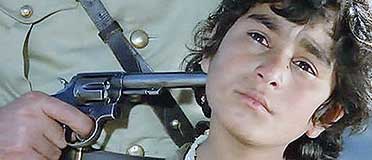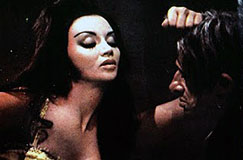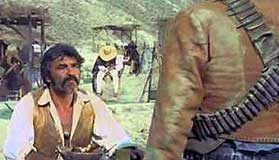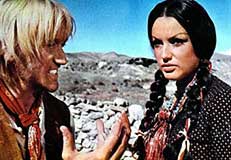 An Italian film with optional English subtitles; widescreen format, uncut 105 minutes,
DVD encoded for ALL REGION NTSC WORLD FORMAT. Extras include original theatrical trailer.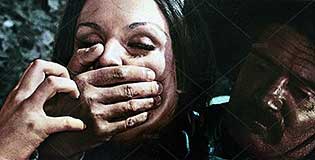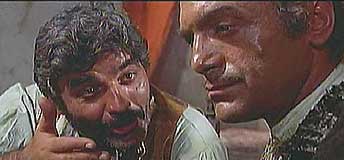 Sexual Themes/Violence/Sexual Brutality
for Mature Audiences