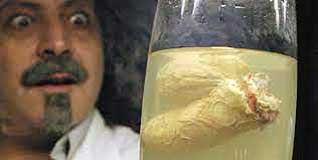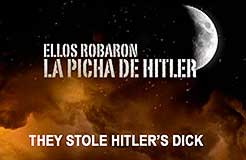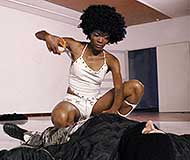 original Spanish title: ELLOS ROBARON LA PICHA DE HITLER [They Stole The Penis of Hitler]

director: Pedro Temboury
starring: Manuel Gancedo · Manuel Tallafe · Jess Franco · Silvia Superstar · Lucio Romero · Biblan Norai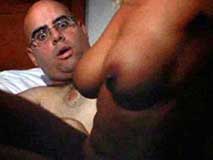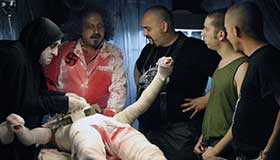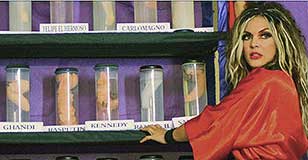 After Pedro Temboury's incredible debut film KARATE ZOMBIES IN TORREMOLINOS [which also featured Jess Franco], he wrote and directed this vulgar homage to Hollywood cult actioners (notably David Bradley's They Saved Hitler's Brain, 1968). For this movie, the story opens in Berlin where construction workers discover the underground bunker of Adolf Hitler. Inside the ruins - guarded by the corpse of Eva Braun - the workers find Hitler's severed penis sealed inside a formaldehyde jar. Of course, this is BIG news. When the Führer's dick is put on display at the Museum, a Nazi sympathizer named Dr Weissman dreams of snatching the organ and transplanting it, thus creating a virile new leader of the Fourth Reich. The doctor organizes a militia squad and [Trojan Horse style] places the rebels inside the Museum to carry out his caper. However, there is also a rival Feminist Group known as SOSEDEMA (Secret Society for the Destruction of the Male) determined to add Hitler's penis to their collection of 'offensive cocks' which include the severed dicks of Charlemagne, Gandhi, Rasputin, John Kennedy, Ramesses II, and Rock Hudson [see pic, above right].
While the film is arguably a counterculture triumph, it is also obscene and offensive [filled with dick, fart and tit jokes] and not recommended for everyone. It also isn't as clever nor 'spot-on' as Pedro Temboury's previous underground hit KARATE ZOMBIES IN TORREMOLINOS. And yes... Silvia Superstar [aka Silvia Pintos] was lead singer for The Killer Barbies. She is also featured in the equally outageous CANNIBAL DOPE-FIEND MASSACRE.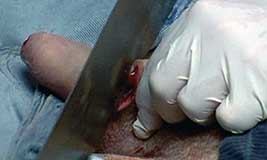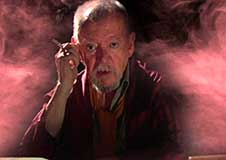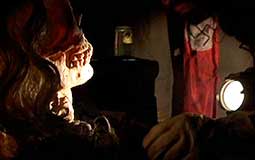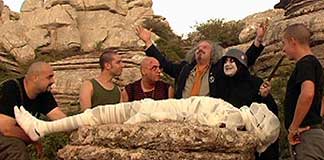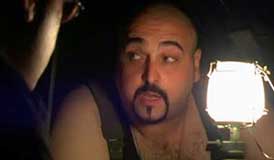 A Spanish film with English subtitles; widescreen format, uncut 76 minutes,
DVD encoded for ALL REGION NTSC WORLD FORMAT. Extras include selected theatrical trailers.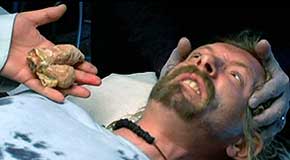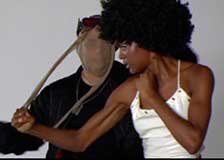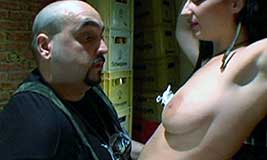 Female and Male Nudity/Graphic Violence/Sexual Brutality/Offensive Language/Drugs
for Mature Audiences Only