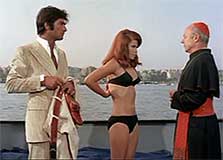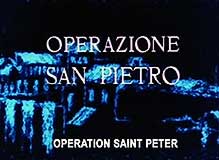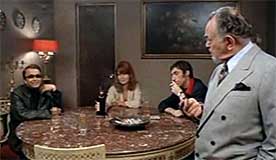 original Italian title: OPERAZIONE SAN PIETRO [Operation Saint Peter]
also known as AU DIABLE LES ANGES (To Hell With the Angels) [French Title] and
DI ABENTEURER DES KARDINAL BRAUN (The Adventure of Cardinal Brown) [German Title]

director: Lucio Fulci
starring: Lando Buzzanca · Edward G Robinson · Uta Levka · Jean-Claude Brialy · Christine Barclay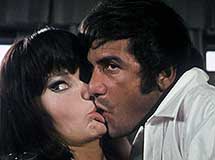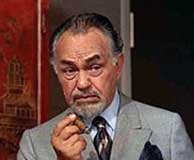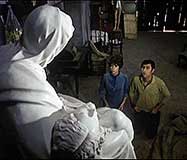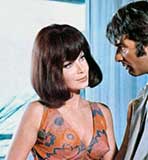 Lando Buzzanca plays Napoleon, a smalltime crook with big ideas. He is accidentally released from prison by Baron and a band of thieves during a failed bank robbery. Charismatic Napoleon takes over the gang and moves them to Rome, where they join a used-car- salesman named Cajella. While the gang spends their time stealing money from tourists, Cajella falls for Samantha, the girlfriend of American big league gangster Joe Ventura. All forces join together in a plot to steal the Pieta - one of the most famous statues in the world - from the Vatican.
Here is an early film directed by Lucio Fulci - long before his Godfather of Gore days - but an accomplished craftsman nonetheless. He helmed this movie during a particularly lucrative period which included PERVERSION STORY (ONE ON TOP OF ANOTHER), LIZARD IN A WOMAN'S SKIN, DRACULA IN THE PROVINCES before getting blackballed by the Catholic Church for his less-than-respectful films like BEATRICE CENCI (CONSPIRACY OF TORTURE) and DON'T TORTURE A DUCKLING. This is also one of a handful of Italian movies made by iconic Edward G. Robinson in the late '60s [others include Blonde From Peking, Grand Slam and It's Yours].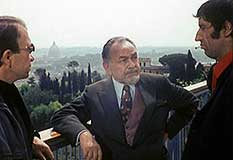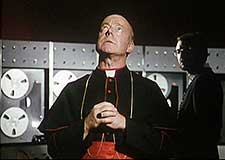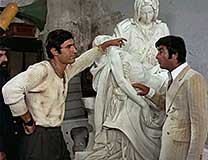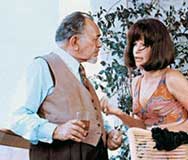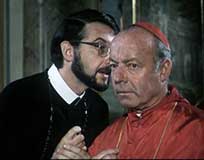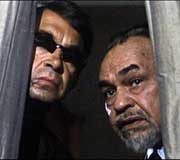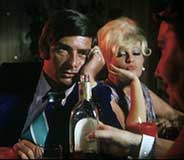 An Italian film with English subtitles; fullscreen format, uncut 100 minutes,
DVD encoded for ALL REGION NTSC WORLD FORMAT. Extras include selected theatrical trailers.