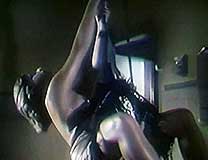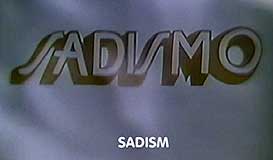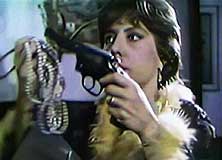 original Brazilian/Portuguese title: SADISMO ABERRACOES SAXUAIS [Sadism: Sexual Aberration]

director: Fauzi Mansur
starring: Ana Maria Kreisler · Sergio Hingst · Kristina Keller · Arthur Rovedeer · Jose Lucas · Fatima Maluf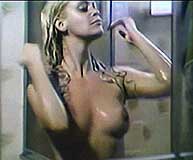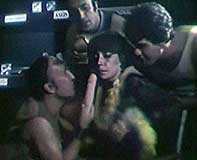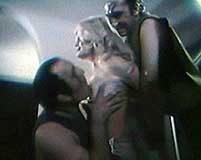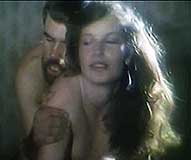 After a traffic accident, Joana looses her memory and the use of her legs. She lives alone with her niece Martinha (now having an affair with Joana's estranged husband). An unusual relationship develops between the two women - fueled by brutal, sexually perverse fantasies of S&M, rape and depravity - as Joana cannot distinguish between dream and reality. Now confined to a wheelchair, Joana passes the day reading [and being consumed by] her tabloid newspaper especially stories of sadism, sexual assault, abduction and cannibalism.. All this dread and trepidation soon leads Joana to the breaking point.
Please note: While this is an exceptionally smart horror film with a psychological narrative [think REPULSION], it is also very rough, far beyond traditional R-Rated fare.
Genre horror fans will certainly recognize the name of director Fauzi Mansur. Back in the late '90s he was responsible for a pair of ultra gory shockers that enjoyed International notoriety, SATANIC ATTRACTION and RITUAL OF DEATH. But prior to those two films, Mr Mansur had an impressive run of sex/grindhouse movies in Brazil. This was one of his most famous, seen throughout South American (but never distributed in the USA). He began his career in 1968 as a film editor [winning the prestigious São Paulo Art Critics Awards in 1972]. As a director, Fauzi Mansur helmed 50+ movies, sometimes delving into Hardcore under the pseudonym Vitor Triumfo.
Ana Maria Kreisler, playing Joana here, made REINCARNATION OF SEX the previous year.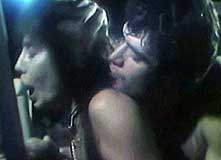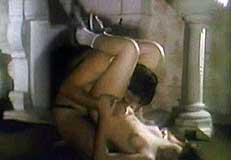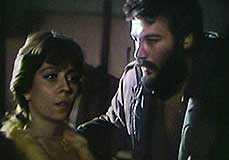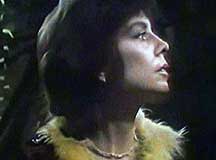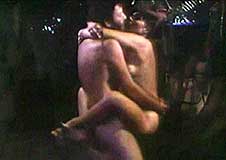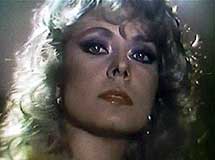 A Brazilian film, Portuguese language with optional English subtitles; fullscreen format, fully uncut 102 minutes,
DVD encoded for ALL REGION NTSC WORLD FORMAT. Extras include selected theatrical trailers.
Female and Male nudity/Strong Sexuality/S&M/Rape/
Drugs/Graphic Violence/Adult Language/Sexual Brutality
Recommended for Adult Audiences 18+