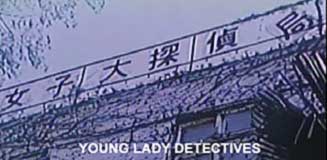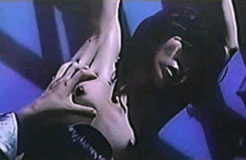 original Japanese title: OJO-SAN TANTEI: TOKIMEKI REMPATSU!
[Young Lady Detectives: Heart Beat!]

director: Naosuke Kurosawa
starring: Michiko Nishiwaki · Yuko Mizushima · Tsuyoshi Naito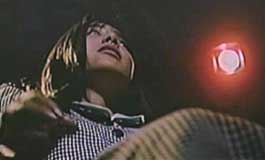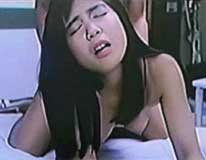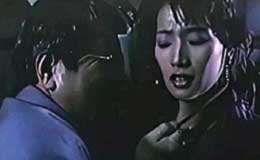 Pretty bodybuilder Michiko Nishiwaki (who, a few years later, moved to Hong Kong action cinema) plays Misao, a college-aged virgin. On the other hand, her best friend, Harumi is a sexually liberated woman who seems to live in somebody else's bed. These implausible two coeds decide to open a detective agency. And they soon become immersed in an investigation which sucks them into the belly of a prostitute syndicate. The girls befriend male tabloid journalist Tayama to help them with the dirty work.
This is another great looking film from director Naosuke Kurosawa, but the fluff story keeps it from being taken too seriously. However, fans of Ms Nichiwaki's fight-fests actioners (AVENGING QUARTET, BIG CIRCLE BLUES, PRINCESS MADAM, WIDOW WARRIORS, et al) will be shocked by the amount of skin on display in this Japanese pink film.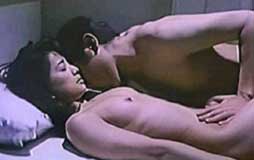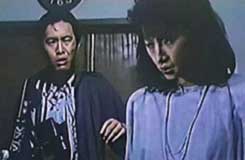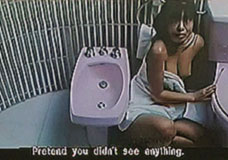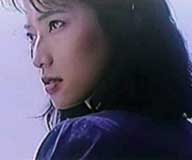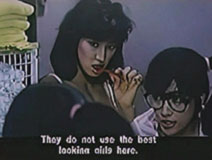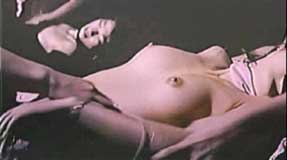 A Japanese film, with English subtitles; widescreen format, uncut 75 minutes,
DVD encoded for ALL REGION NTSC WORLD FORMAT. Extras include theatrical trailers.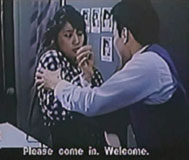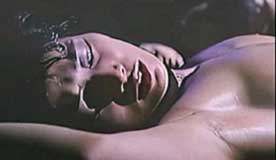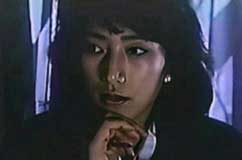 Nudity/Graphic Violence//Sexual Brutality/Torture
Intended For Adult Audiences