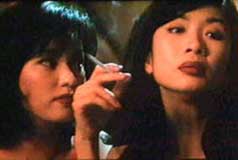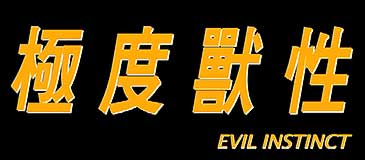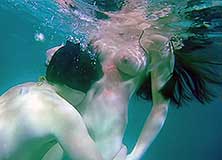 original Hong Kong/Chinese title JI DOU SHOU XING [Extreme Animal Nature]

director: Barry Chu [Chu Wa Kwong]
starring: Carrie Ng · Diana Pang · Bowie Lam · Chung Sau Han · Li Rong Rong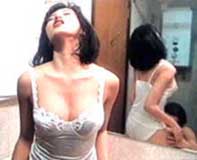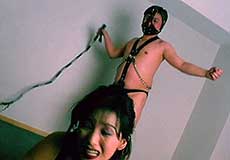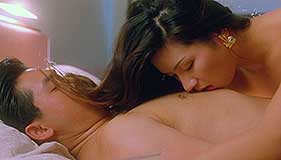 Penny (Carrie Ng) and Wendy (Diana Pang) are co-workers and best friends until Wendy begins offering her clients kinky S&M sessions. Penny feels that she's been slighted by her friend, but that she's getting old and can't compete with Wendy.
So, Penny leaves Hong Hong for the wilderness where she ritualistically ingests snake blood to 'cleanse' herself. She then returns to Hong Kong for revenge.
Barry Chu's film is a VERY sleazy production (obviously inspired by the International hit Basic Instinct). He was a studio assistant director for many big budget films including the SWORDSMAN series. Here - with one of his few projects in the director's chair - he pulls no punches and goes directly for the extreme fringes of the CAT III arena [perhaps a last gasp effort before the pending Chinese take over of the HK studios].
While it's true that Carrie Ng has been making movies for almost four decades (well over 100 films), her breakout didn't come until 1992 with NAKED KILLER. She would go on to headline a unique collection of projects, ranging from arthouse to crass exploitation. Genre fans probably know her best for the CAT III stuff like SEX MEDUSA and FATAL SEDUCTION. But, in 1993, Miss Ng was recognized with a Golden Horse Best Actress Award for REMAINS OF A WOMAN. She is still active today with HUNGRY GHOST RITUAL and ZOMBIOLOGY in 2017.
A Hong Kong/Chinese film with optional English subtitles; widescreen format, uncut 96 minutes,
DVD encoded for ALL REGION NTSC WORLD FORMAT.
Extras include original theatrical trailers.