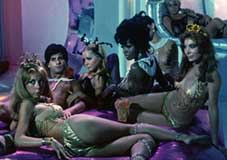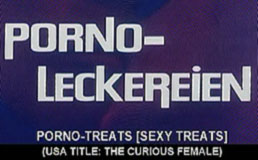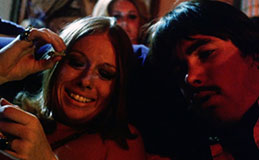 original American title: THE CURIOUS FEMALE

director: Paul Rapp with Michael Cort
starring: Angelique Pettyjohn · Charlese Jones · Bunny Allister · Julie Connors · David Westberg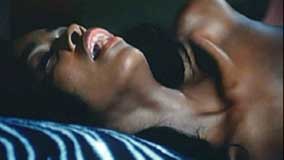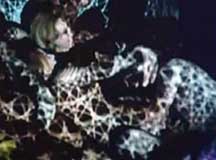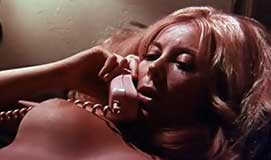 Angelique Pettyjohn (from Star Trek) plays Susan in this trippy, SciFi movie about a futuristic society controlled by a master computer, where free-love is encouraged but erotica from the '60s is forbidden. A group of rebels gets together in a secret place to watch banned films (which include The Vacuum Salesman and Three Virgins) while they get high and pine over the lost values [ie, lack of fun and adventure] in their current amoral society.
Two B-Movie filmmakers, Paul Rapp (production manager for Roger Corman during the American International days [including SCREAM FREE!) and Michael Cort (director of ZETA ONE) skillfully pull off a sexy futuristic psychedelic comedy, gleefully borrowing from Russ Meyer, the sexual-side of the hippie culture (LIKE IT IS) and the onslought of British naughty 'Swinging Sixties' cinema (HERE WE GO ROUND THE MULBERRY BUSH, et al). This film - loaded with an abundance of nudity and sex jokes - was a major cult hit in Europe but it floundered in the USA, the result of being the first movie to receive an X rating by the newly established Hollywood rating system.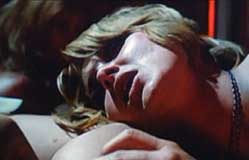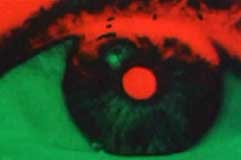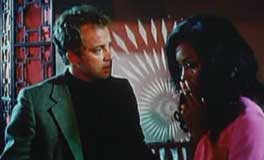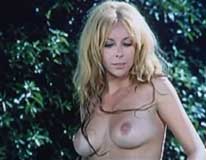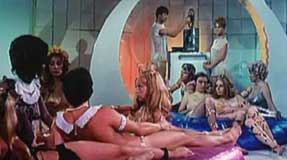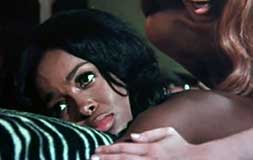 An American/British co-production, English language; widescreen format, uncut 86 minutes,
DVD encoded for ALL REGION NTSC WORLD FORMAT. Extras include original theatrical trailer.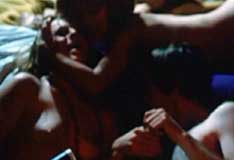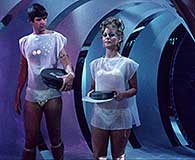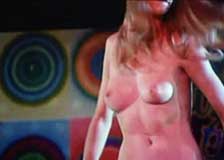 Gratuitous Nudity and Strong Sexual Situations/Drugs
Intended For Adult Audiences