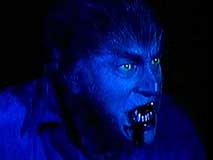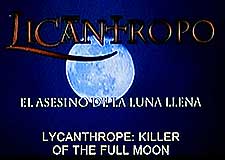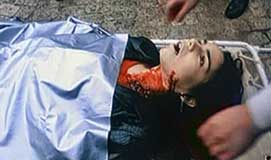 original Spanish title: LICANTROPO EL ASESINO DE LA LUNA LLENA [Lycanthopy: Killer of the Full Moon]
also known as LYCANTROPUS: THE MOONLIGHT MURDERS

director: Francisco R. Gorgodoillo      written by Paul Naschy [as Jacinto Molina]
starring: Paul Naschy · Ampar Muñoz · Jose Maria Caffarel · Eva Isanta · Antonio Pica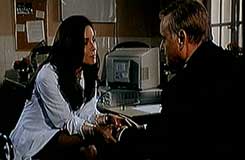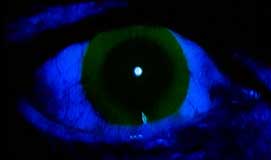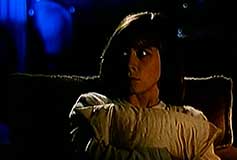 Following his near-fatal heart attack in 1991, Paul Naschy wrote and starred in this Lobo Hombre film as an attempt for a comeback. The movie was purposely a diversion from all Naschy previous werewolf movies [at this point, the most recent entry being RETURN OF THE WOLF MAN fifteen years earlier]. But it was poorly distributed (almost impossible to find today) and received negative reviews from fans who lamented Waldemar Daninsky's change of appearance [he was no longer the massively hairy 'animal' creature, see below pic, right].
Director Francisco R. Gorgodoillo reportedly ignored much of Naschy's script in his attempt to create a more mature rendering of the Daninsky myth. Essentially, it's a contemporary story of successful mystery author Waldemar Daninsky [played again by Paul Naschy, looking every bit of his 60+ years] - suffering from the usual 'five-point-star gypsy' werewolf curse. This time, however, the story isn't necessarily what it appears to be as the real plot tells the story of a serial killer obsessed with murdering prostitutes and loose women. The murders are excessively brutal and seem to be the work of a wild animal, but the police believe it's actually a man using a sharpened garden hoe. Meanwhile, Daninsky - a werewolf growing old - seeks help from his beautiful doctor who realizes she must put an end to his suffering by killing him with silver bullets.
Paul Naschy would revert back to the original werewolf makeup for his next entry, the American-made TOMB OF THE WEREWOLF.
Actress Amparo Muñoz, playing Dr Westenra here, was crowned Miss Universe title in 1974 [the only Spaniards to win that title]. She turned junkie at some point in the early '90s, addicted to Heroine [not looking great at this point in her life]. She died in February 2011 from Parkinson's disease.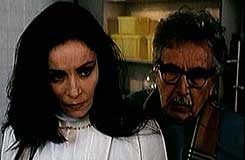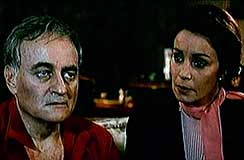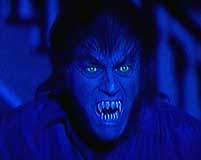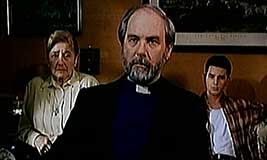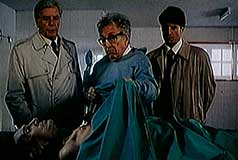 A Spanish film, with optional English subtitles; widescreen format, 91 minutes,
DVD encoded for ALL REGION NTSC WORLD FORMAT. Extras include selected Naschy trailers.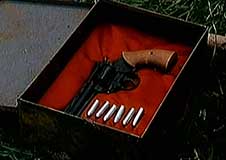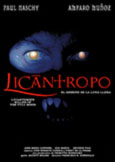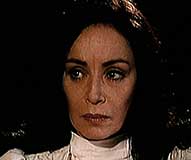 Sexual Brutality/Violence/Sexual Situations
Intended For Mature Audiences