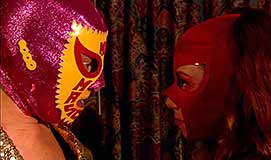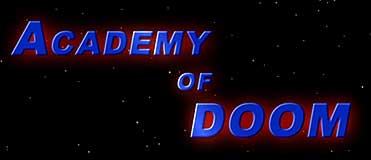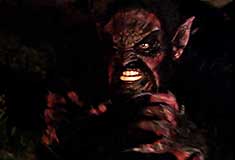 also known as THE WRESTLING WOMEN VS THE BRAINIAC

director: Chip Gubera
starring: Mil Mascaras · La Torcha (Sabrina Braden) · Jeffrey Uhlmann · Bobbie Burton · Jaxon Stanford · Jolene Kay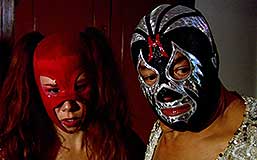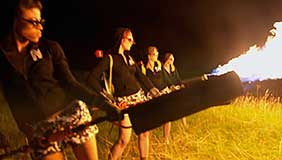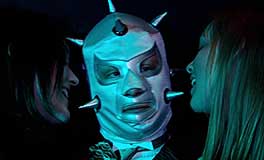 Besides usual trouble caused by strong-armed Luchor and his gang of goons, the prestigious Mil Mascaras Women's Wrestling Academy is plagued by a new wave of terror when college girls become victims to the Brainiac, a hideous monster that murders by sucking brains through a small incision in the head. Mil Mascaras - founder of the school - returns from a Ninja-Kill-Mission in North Korea to confront the trouble. He is aided by girlfriend La Torcha, the school's Headmistress and a rather inept police detective.
This movie was shot in English at the University of Missouri [with the involvement of their Film Department]. It was written in a campy tongue-in-cheek style by Jeffrey Uhlmann who also penned the previous MIL MASCARAS VS THE AZTEC MUMMY. The director, Chip Gubera, was the assistant director for that project.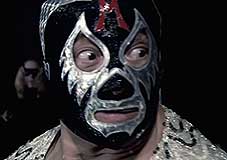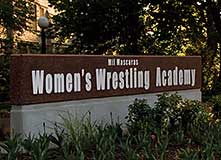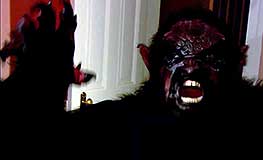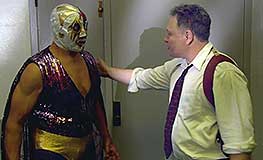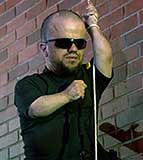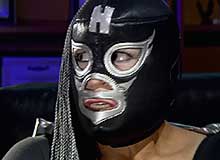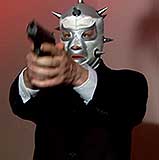 A Mexican/USA co-production, in English language; widescreen format, 83 minutes,
DVD encoded for ALL REGION NTSC WORLD FORMAT. Extras include original theatrical trailer.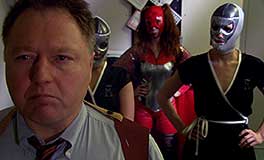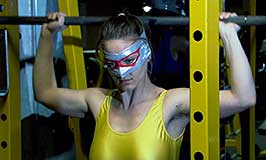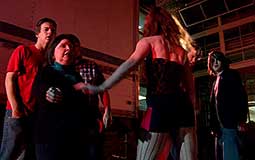 Violence/Implied Sexual Situations
Intended For Mature Audiences