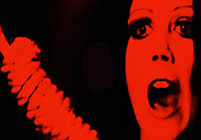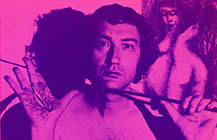 Original French Title: LA GOULVE

director: Mario Mercier
starring: Herve Hendrickx · Cesar Torres · Anne Vareze · Marie-Ange Saint Clair · Maike Simon
Please Note: This motion picture was NOT filmed in a traditional color format.
Rather, director Mercier uses a variety of primary sepiatone tints to achieve his vision.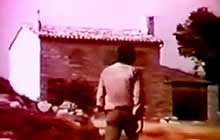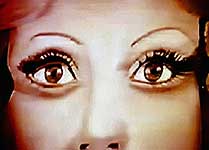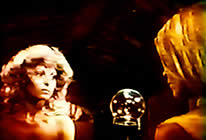 Axel, a recluse magician, raises a bullied boy into adulthood. When Axel dies, the young man, Raymond - son of a murderer but well-educated by the magician - keeps the tradition of guarding the Daughter of the Golems. However, Raymond has gender issues and soon finds himself possessed by the soul of the sex golem.
Our friend Pete Tombs (author of Immoral Tales) provided an interesting story about this movie: LA GOULVE was filmed on 16mm by essentially amateurs [and unfortunately is often rough viewing]. Upon completion, at the premier screening, one of the actresses 'freaked out' at what she saw, filed a complaint with the authorities, had the film banned under French obscenity laws and the print was confiscated. Director Mario Mercier tried unsuccessfully to find distribution in other parts of Europe. A few years later he would make his second and last film, LA PAPESSE (LES RITES EROTOQUES DE LA PAPESSE GEZIALE) with similar censorship problems.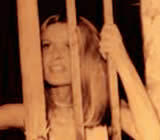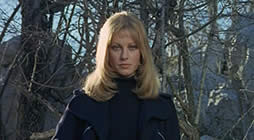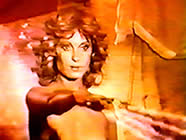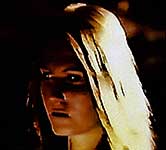 A French film with English subtitles; fullscreen format (4"3),
uncut (85 minutes), DVD encoded for ALL REGION NTSC WORLD FORMAT; extras include selected theatrical trailers.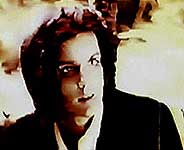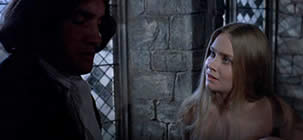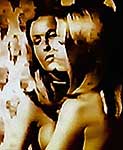 Nudity/Strong Sexual Themes/Violence/Sexual Brutality
Recommended for Mature Audiences