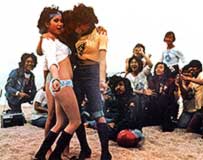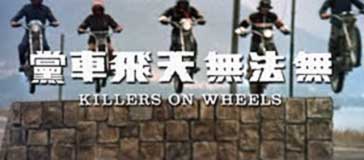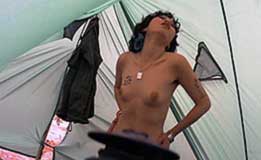 original Chinese title
WU FA WU TIAN FEI CHE DANG
[Five Day Thrill Party]
also known as
WILD BOYS OF HONG KONG
director: Kuei Chih-Hung
starring: Yun Ling · Danny Lee · Terry Liu · San Chiang · Lin Wen-Wei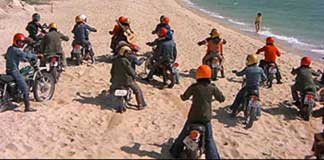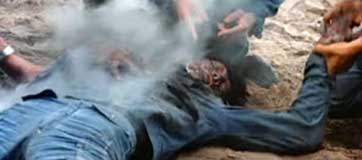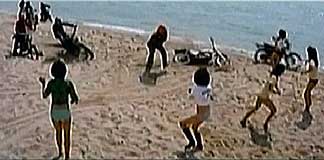 Two young couples, vacationing on a small remote island, are harassed by an outlaw motorcycle gang. Trouble escalates into bloody mayhem when one of them gets killed. Specifically, the plot deals with Kuo Ching and his wife Chen Mei who join her sister Carrie and her boyfriend at his family's island villa for a long-weekend getaway. This isolated beach house - accessed only by ferry - is cut off from Hong Kong and patrolled only occasionally by police. The quartet soon becomes the unfortunate target for an unleashed motorcycle gang. The harassment starts small but soon explodes into [as the ad screams] "A Savage Orgy of Blood and Lust!" This film has been described as "A mix of Wild Angels and Straw Dogs crescendos into a Last House on the Left climax."
Director Kuei Chih-Hung was responsible for a large number of the 'video nasty' CAT III movies, including BAMBOO HOUSE OF DOLLS, CURSE OF EVIL, CORPSE MANIA, SPIRIT OF THE RAPED, HEX and VIRGINS OF THE SEVEN SEAS. After making 38 films - mostly for the Shaw Bros between 1974-84 - Kuei Chih-Hung retired to Los Angeles USA where he died at age 61 in October 1991 from liver cancer.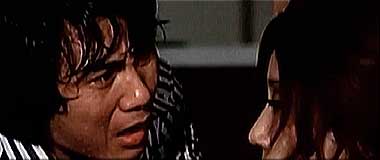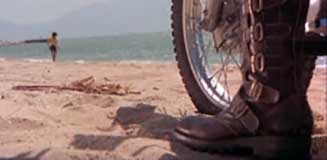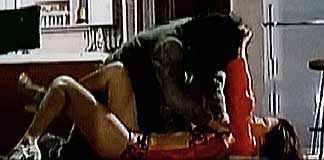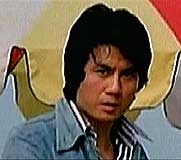 A Hong Kong/Cantonese film with optional English white or yellow subtitles; uncut 95 minutes,
on a DVD encoded for ALL REGION NTSC WORLD FORMAT.
Extras include original theatrical trailer.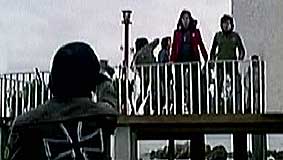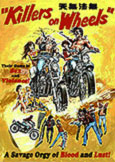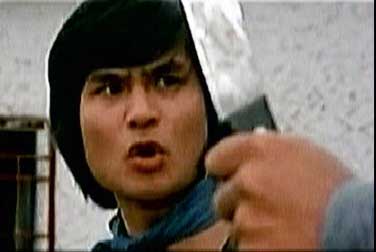 Gratuitous Nudity/Graphic Violence/Rape/Sexual Brutality
for Mature Audiences