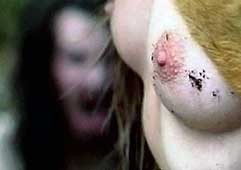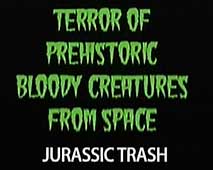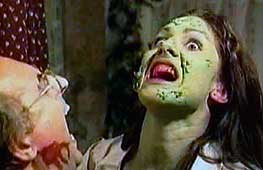 director: Richard J. Thomson
starring: Laurent Dallias · Dominick Breul · Coralie · Blaise Michel · Emmanuel · Edouardo Pisani · Élodie Chérie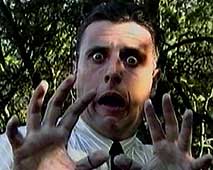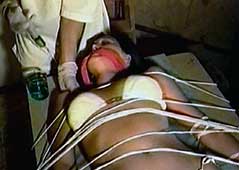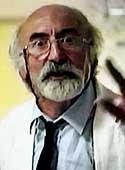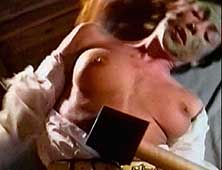 At a rural farm in the French countryside, a bunch of different people come face-to-face with a vicious dinosaur/crocodile hybrid that has laid claim to a sleepy lagoon. These EXTREMELY quirky characters include a gun wielding farmer, his mad-scientist son, a local deputy, a clown [yes, a clown] and his business partner, some nudist sun-bathers, a handful of bumpkins, a government inspector, a professor (and his two sexy assistants) plus a Christian scout leader on a 'cleansing' mission from God. Each of these people have a different agenda but they are all linked together by the rampaging blood monster.
This French parody is played for laughs, mostly resulting from its politically incorrect script [welcome to a world where a green-haired clown shoots and kills his bitchy wife and it's supposed to be funny]. But sometimes the silliness is overtaxing as the actors constantly mug for the camera, word puns get lost in the subtitles, and cheap monster FX are woefully inadequate. The director is Richard J Thomson, born Julien Richard in Deux-Sèvres, France, 1972. He has mad a career of theatrical horror trash since 1993 without resorting to shot-on-video quickies.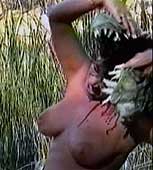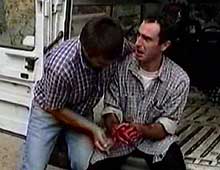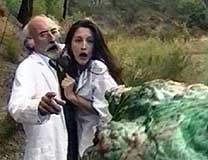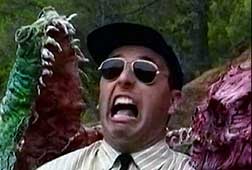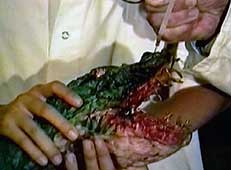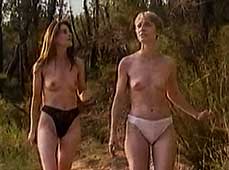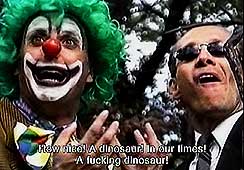 A French film with optional English subtitles; uncut 81 minutes,
on a DVD encoded for ALL REGION NTSC WORLD FORMAT.
Extras include original theatrical trailer.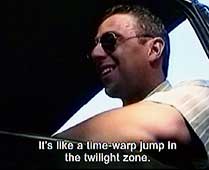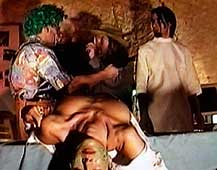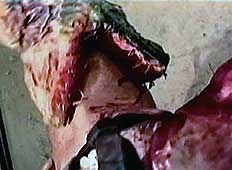 Gratuitous Nudity/Drugs/Graphic Violence/Sexual Brutality
for Mature Audiences