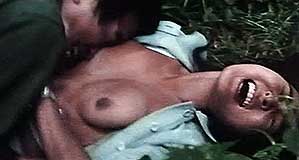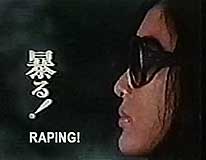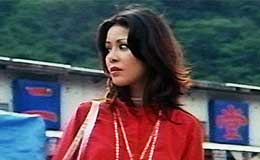 director: Yasuharu Hasebe
starring: Natsuko Yashiro · Kenji Shitani · Kyoko Aizome · Naomi Oka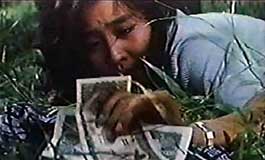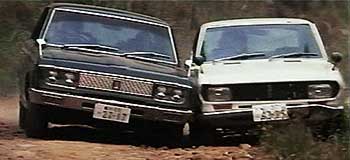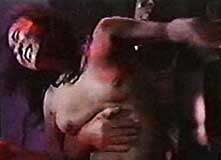 Mayuko (rape-prone Natsuko Yashiro) takes a driving trip to Tokyo from her hometown. Enroute, she meets many men and gets raped by them all. When she reports the assaults to the cops, she is even raped by them. This illogical plot is essentially an excuse for a smorgasbord of graphic rape vignettes, to the point of the absurd. Director Hasebe calls it "a comedy ... a satire of Nikkatsu's brainless rape films" [from an exclusive interview in ACC magazine, issue #25]. He further said: "These Pinku Eiga are just movies. When violent pink became a popular genre, I noticed that the audience was simply looking for something new, something exciting. Take RAPING! as an example... the idea of a pink road movie was unique. We played around with Yashiro's character; she was like a piece on the chessboard that is raped with every move. This has nothing to do with the image of women in society. Our culture is more open to this form of representation. It's not even a question of right or wrong. "
Natsuko Yashiro was one of Yasuharu Hasebe's favorite cinematic rape victims. She had already played the leading role in his RAPE!, she was the first victim ASSAULT! JACK THE RIPPER and in RAPE: 13TH HOUR she was raped early on by the villain Crimson. Here she plays Mayuko, an innocent young woman from the country, slipping from one rape to the next. It starts when a truck driver [to whom she loans a tire-jack] "thanks" her with a brutal rape. As the film progresses, Mayuko is raped by a brothel customer, a mechanic, a doctor and two policemen.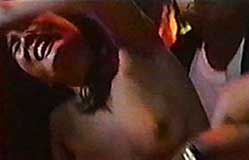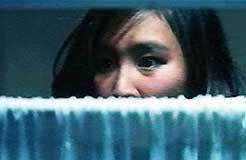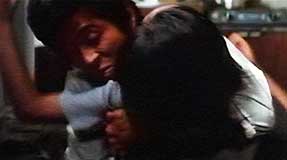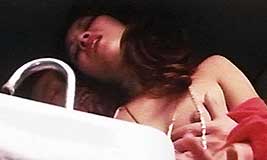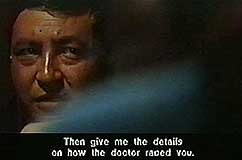 A Japanese film with optional English subtitles; uncut 80 minutes,
on a DVD encoded for ALL REGION NTSC WORLD FORMAT.
Extras include selected theatrical trailers.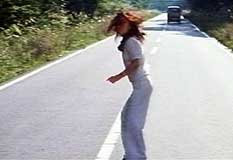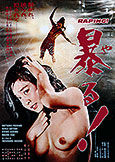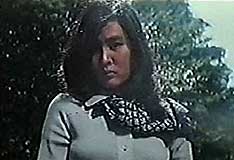 Nudity/Rape/Violence/Sexual Brutality
for Adult Audiences