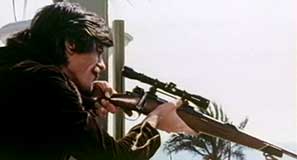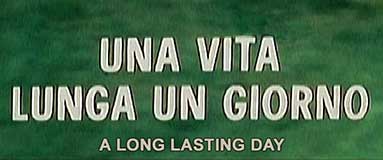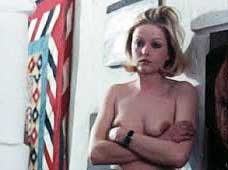 original Italian title UNA VITA LUNGA UN GIORNO [Long Lasting Day]
also known as A LIFE LASTING A DAY

director: Ferdinando Baldi (as Sam Livingstone)
starring: Ewa Aulin · Mino Reitano · Eva Czemerys · Philippe Leroy · Luciano Catenacci · Franco Ressel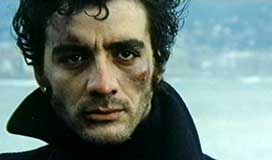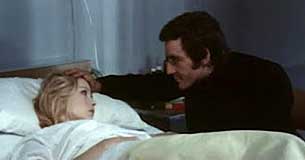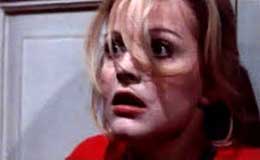 Down-on-his-luck seaman Andrea Rispoli falls in love with cute Anna Andersson, a young Norwegian who has come to Italy to stay with her [now deceased] aunt. She is hospitalized after a brutal attempted rape from an unknown assailant. However, as she recovers, medical tests show that she has a dangerous heart condition, requiring an expensive operation. Of course, Anna can't afford it. So, desperate for the money, Andrea is willing to go underground to raise the $30,000. The man finds himself trapped in a decadent 'most-dangerous-game' hunt as he must flee from one side of Naples to the other while rich assassins try to kill him. If he survives, he gets the money. But everything isn't what it seems...
Even though Ferdinando Baldi made numerous films outside his 'comfort zone' [including the excellent Giallo NINE GUESTS FOR A CRIME, the sex/horror opus TERROR EXPRESS and, of course, this movie], he was most comfortable with Spaghetti Westerns (best known for BLINDMAN and HATE THY NEIGHBOR). Regardless of the intended genre, most of his films are constructed, executed and shot like westerns. This one is no exception. Director Baldi - who sometimes signed his films as Ted Kaplan or Ferdy Baldwin - retired from filmmaking in 1988 after helming 40 motion pictures. He died peacefully in his sleep at age 90 in November 2007.
Despite gaining her reputation as a sex starlet (in CANDY), actress Ewa Aulin would routinely turn down roles involving nudity. She reversed her position for this film [her last], agreeing to a couple different nude scenes. Over the years, Ms Aulin would appear in many revolutionary movies including WHEN LOVE IS LUST, Jorge Grau's LEGEND OF BLOOD CASTLE, DEATH LAID AN EGG and the wild drug film MICROSCOPIC LIQUID SUBWAY TO OBLIVION. Today, this former Euro starlet has graduated from a Scandinavian University and is a teacher at an undisclosed high school in Landskrona, Skåne län, Sweden.
Incidentally, the soundtrack is written and performed by Mino Reitano. He was an Italian pop singer who composed the music for all the movies in which he starred (a total of six, including this one). Mr Reitano died in January 2009 from intestinal cancer after a long illness. He was 64.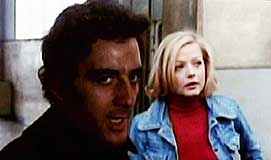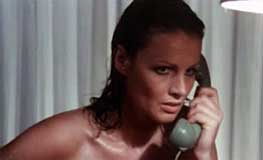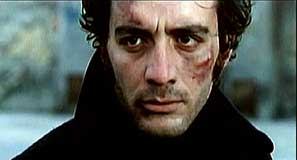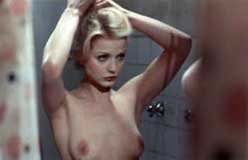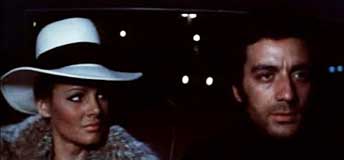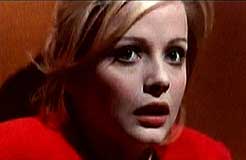 An Italian film with optional English subtitles; uncut 96 minutes,
on a DVD encoded for ALL REGION NTSC WORLD FORMAT.
Extras include selected theatrical trailers.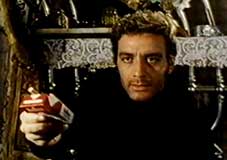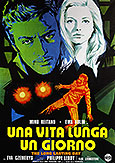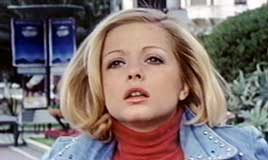 Violence/Nudity/Rape/Drugs/Sexual Brutality
for Mature Audiences