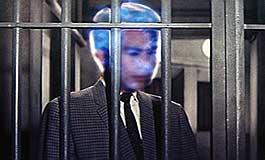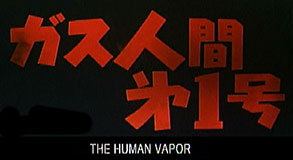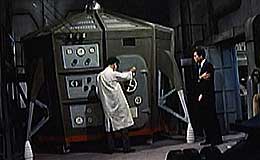 original Japanese title GASU NINGEN DAI ICHIGO [The First Gas Person]

director: Ishiro Honda
starring: Tatsuya Mihashi · Kaoru Yachigusa · Yoshio Tsuchiya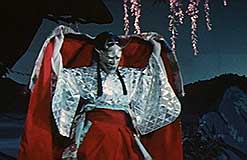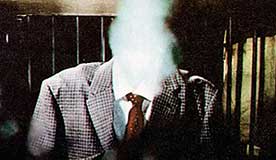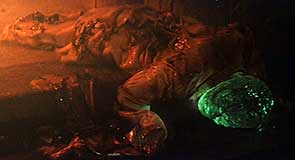 The film opens as young [and handsome] Mizuno is interviewed by three newspapermen. He confesses to being the Human Vapor, the criminal currently sought by the police. Through various flashbacks, Mizuno tells of a mysterious Doctor Sano who promised to rescue him from his mundane life [as librarian] to become an 'astroman.' An intense 10-day treatment turns Mizuno's body into vapor, yet he is capable of returning to human form at will. An angry reaction from Mizuno is rather unexpected. Furious, he kills Dr Sano. But he then realizes that his vapor power could be very useful, especially for robbing banks and supplying his new girlfriend Fujichiyo with money for her dancing career. Plagued by a mounting insanity, Mizuno's life soon spins out of control...
Here's another lost entry in the series of Japanese SciFi movies which became known as 'Human Mutant Films' (along with SECRET OF THE TELEGIAN), this time directed by renowned Ishiro Honda [of GODZILLA fame]. This is the uncut version (with optional English subtitles), presented in widescreen, color.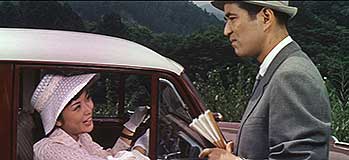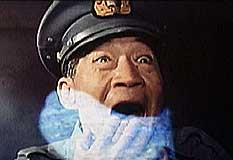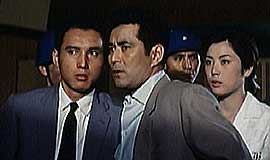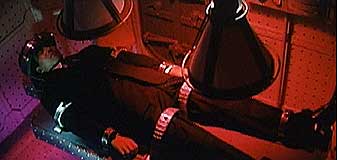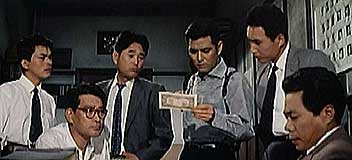 A Japanese film with optional English subtitles; uncut 91 minutes,
on a DVD encoded for ALL REGION NTSC WORLD FORMAT.
Extras include original Japanese trailer.