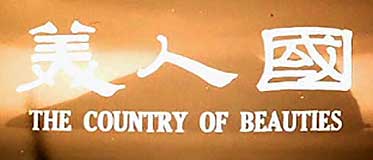 original Taiwanese/Chinese title YANG YANG JUN [Beauty Warriors]
also known as WARRIOR WOMEN and ISLAND WARRIORS

director: Tsai Yang-Ming (Au Yueng Jun)
starring: Elsa Yang (Yang Hui-shan) · Don Wong · Fang Fang-Fang (Fong Fong-Fong) · Joyce Cheng · Hsu Pu-Liao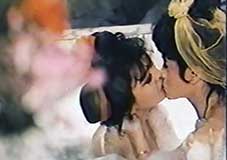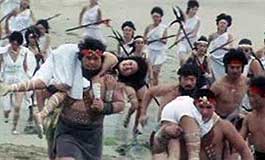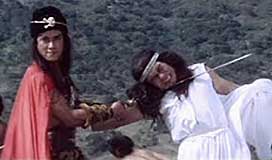 An island of beautiful amazons are consumed with hatred for all men. Any males captured are used as breeders [and then castrated to live as outcasts] or slaughtered instantly. The island is the target of frequent pirate attacks from brutes who are only interested in raping and capturing the females. Eventually, a pirate leader seeks an audience with the Queen, hoping to arrange a truce, which results in joint control of the island. But the new arrangement causes emotions to flare and all-out war.
This film, written by Chang Hsin-Yi [of THRILLING BLOODY SWORD fame] is a chintzy, adventure/martial arts flick packed full of increasingly strange and outlandish cockeyed elements which elevate it into the coveted realm of "so bad it's good." This movie also stars many of the same people from GOLDEN QUEEN COMMANDO and the aforementioned THRILLING BLOODY SWORD.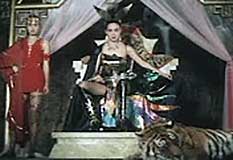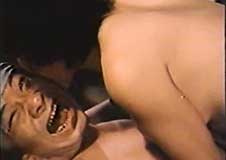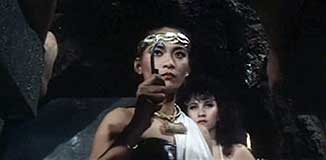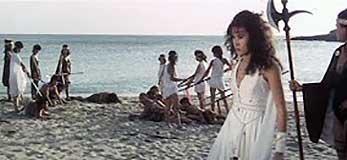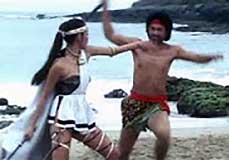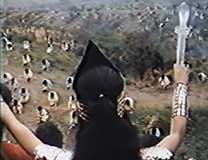 A Taiwanese/Chinese film in English; uncut 90 minutes,
on a DVD encoded for ALL REGION NTSC WORLD FORMAT.
Extras include selected trailers.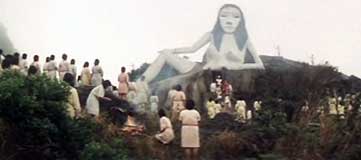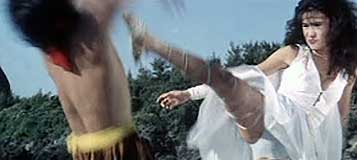 SemiNudity/Rape/Lesbianism/Sexual Themes
Intended For Mature Audiences