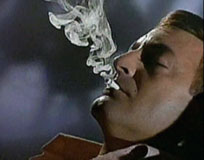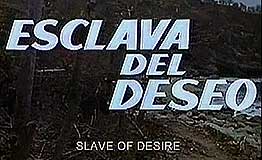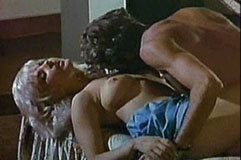 original Mexican/Spanish title ESCLAVA DEL DESEO [Slave of Desire]

director: Emilio Gomez-Muriel
starring: Libertad Leblac · Wolf Rubinsky · Manuel Lopez Ochoa · Carlos East · Cesar Del Campo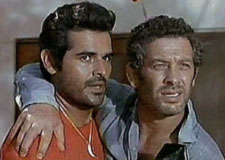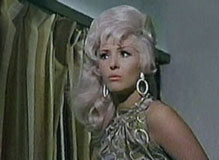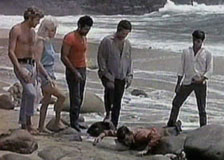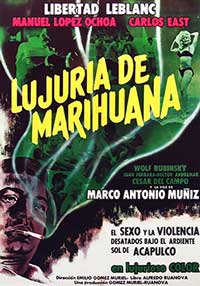 This Mexican crime-Noir film was highly controversial upon its release in 1968, as it opens with a vicious rape/murder and continues with an unsettling narrative of smoldering violence and sexual brutality, plus rather substantial helpings of nudity [usually taboo in Mexican cinema]. There's also a subplot involving a gangster with a dependency on marijuana (which resulted in the film being released as LUJURIA DE MARIHUANA [Lust for Marijuana] in some markets [see poster to the right]).
The story deals with an unhinged gangster named Bronco (Wolf Rubinsky) who is double-crossed in a bank robbery when his partner Aurelio escapes with all the money. Bronco and his gang take revenge by secretly raping/murdering Aurelio's wife. Believing that Aurelio had hidden the loot at the family's estate on a remote island off the coast of Acapulco, Bronco then makes a pack with Perla, the dead girl's sister, to go there and wait for Aurelio to retrieve it. But in the meantime, gangsters start showing up at the place, claiming they had been summoned to help Bronco on a new job. Since he hadn't contacted anybody and since the hideout was supposed to be a secret, Bronco realizes somebody is plotting against him. But who? He and Perla are in grave danger.
Blonde actress Libertad Leblanc was born Libertad María de los Ángeles Vichich Blanco in Argentina. Throughout the '60s and '70s, she concentrated on roles in exploitative fare like CAPTIVE OF THE JUNGLE, WITNESS FOR A CRIME and FURY ON THE ISLAND. Libertad became "La actriz más famosa de Sudamérica" [the most famous actress in South America]. She shot movies with directors in Mexico, Brazil, Venezuela and, of course, Argentina. Miss Leblanc became known for her platinum blond hair, alabaster-white skin and her perchance for playing good bad women with an active libido. She retired in 1990 after 30 years in the movie spotlight.
Her co-star here is Wolf Rubinsky, best known to genre fans for playing wrestler crimefighter NEUTRON in various films from the mid '60s.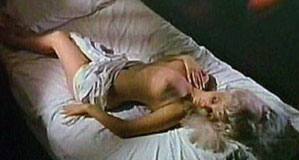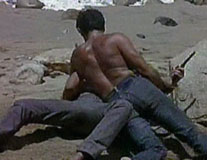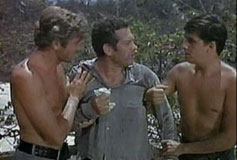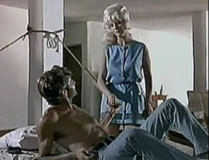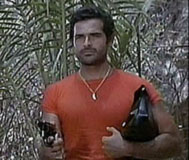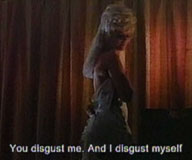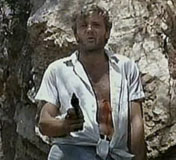 A Mexican/Spanish film with optional English subtitles; fullscreen format, uncut (80 min.),
in DVD format, encoded for ALL REGIONS, playable on any American DVD machine.
Extras include selected Libertad Leblanc trailers and clips.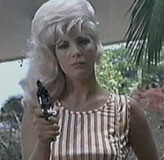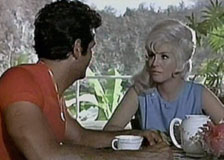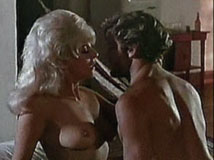 Nudity/Violence/Rape/Drugs/Strong Sexual Themes
Intended For Mature Audiences