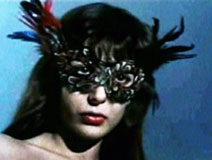 ††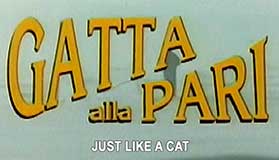 ††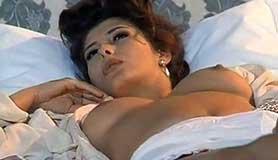 original Italian title GATTA ALLA PARI [Just Like A Cat]

director: Bruno Mattei (as Gianni Cozzolino)
starring: Malu' ∑ Antonio Zequila ∑ Carlo Macaro ∑ Cristina Barsacchi ∑ Valeria Favaro ∑ Alex Damiani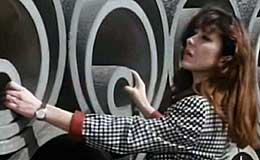 †††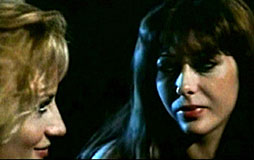 †††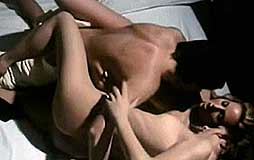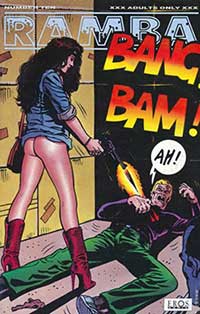 For a long while it was suspected [and now confirmed by Malu'] that Bruno Mattei directed this movie, as well as Malu's final film A BIG LOVE a year later. Mattei often used pseudonyms (at least 25 between 1965-2007) including Vincent Dawn [ISLAND OF THE LIVING DEAD, MONDO CANNIBAL, HELL OF THE LIVING DEAD, et al], Pierre Le Blanc [SNUFF TRAP] and David Graham [THREE FOR ONE]. This time he uses Gianni Cozzolino, a name that often appeared as a production manager in previous Mattei films.
Here will be one of Malý's last films. During the five years since 1978, she became one of Italy's premiere starlets. Malý was born Ileana Carusio. She sometimes used the alias 'Ramba' and became an adult comicbook heroine under that name [see cover of Ramba issue #10 to the right]. Most of her movies - LADY CHATTERLEY STORY, SCENT OF PASSION, DIVA FUTURA, WOMAN FOR ALL, ROSE BLU LIGHT [LAMBADA BLU], GAME OF DESIRE, et al - were either directed by Lorenzo Onorati or Pasquale Fanetti [Frank De Niro]. She was not only Pasquale's muse but some sources suggest a romantic involvement. Essentially, Malý had a stormy career, compromised by guilt stemming from her strict Catholic upbringing. She would often retire from acting and return to the sanctuary of her parents' home. Inevitably, Pasquale or Onorati would convince her to come back for another film. She finally retired permanently a year after this movie.
This film is essentially a living, breathing Dirty Joke, an offensive and relentless one that culminates into an erotic showdown of bad taste and unexpected somberness. Suria and her sister Nancy are two women with very different love lives. Nancy plans to marry Roger [but she is sexually frustrated because he demands celibacy from her before the wedding], while Suria and her husband James enjoy a quirky open marriage. Things dramatically change when a sexy Au pair named Baby Ryan (Malu') is hired by the family. The truth is she's really Frank's long-long sister and she has an incestuous plan to get revenge against him for embezzlement that caused the death of their mother.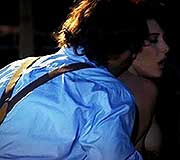 ††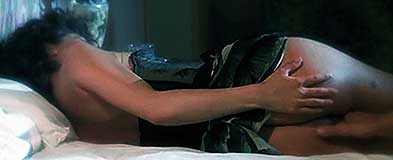 ††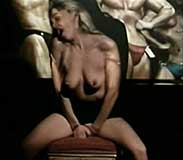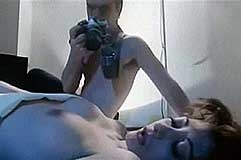 †††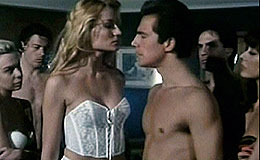 ††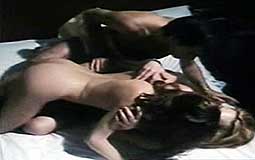 An Italian film with optional English subtitles; widescreen format, uncut (86 min.),
in DVD format, encoded for ALL REGIONS, playable on any American DVD machine.
Extras include selected Malu trailers.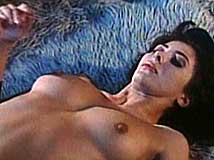 ††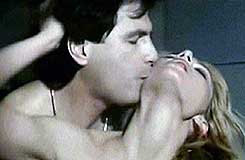 †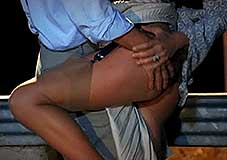 Nudity/Rape/Drugs/Strong Sexual Themes
Intended For Adult Audiences