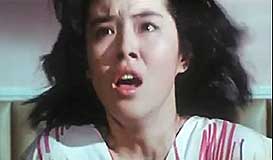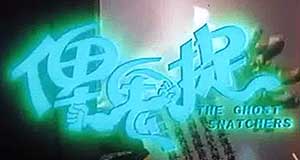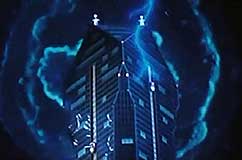 original Hong Kong/Chinese title BI GUI ZHUO [Invasion from the Beyond]

director: Lam Ngai-Choi (Lam Nai-Kai)
starring: Joey Wang · Judy Hsu (Hsu Shu-Yuan) · Joyce Godenzi · Stanley Fung · Charlie Cho · Jing Wong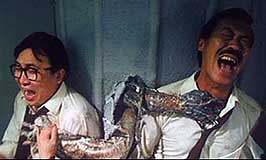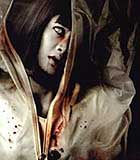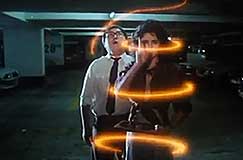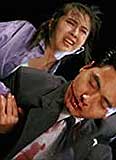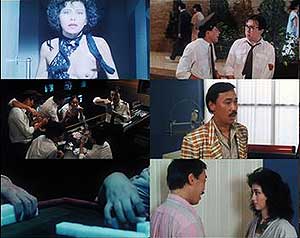 From Lam Ngai-Choi, the controversial director of STORY OF RICKY [RIKKI O], comes this comedy-turned-horrific story of a dinner party in a HK high-rise that goes terribly wrong. Party guest Judy Hsu is targeted as a victim by evil spirits and then her ghost returns to carry out brutal plans orchestrated by demons of dead WW2 Japanese soldiers. These avenging spirits begin claiming lives of humans in the building who were born on a certain fateful date. Security guards Bong and Chou are on that list and seek the help of a Taoist priestess to exercise the building.
Filmmaker Lam Ngai-Choi [sometimes billed as Ivan Lai] is known for his unique blend of quirky horror, graphic violence and brazen sexuality. He became a well known director after the International success of the aforementioned STORY OF RICKY but genre fans also know him from such legendary movies as EROTIC GHOST STORY, HER VENGEANCE, THE IMP, DAUGHTER OF DARKNESS and SEVENTH CURSE.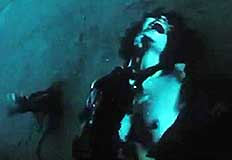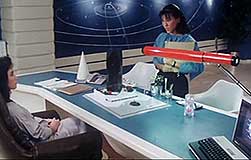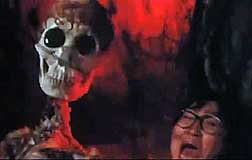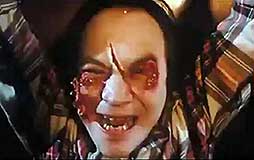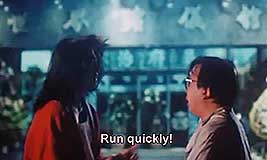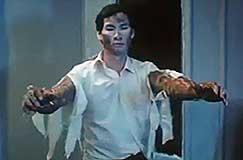 A Hong Kong/Cantonese film with optional English subtitles; widescreen format, uncut (89 min.),
in DVD format, encoded for ALL REGIONS, playable on any American DVD machine.
Extras include original theatrical trailer.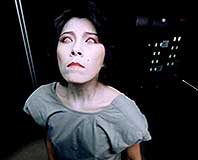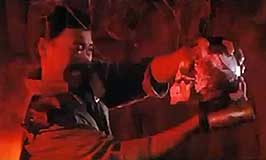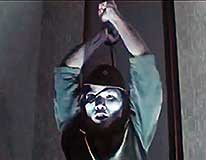 Nudity/Graphic Violence/Sexual Themes
Intended For Mature Audiences