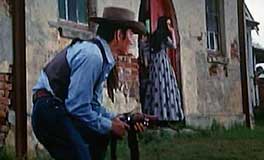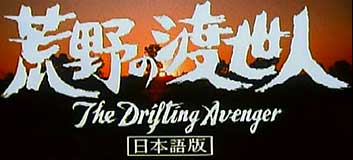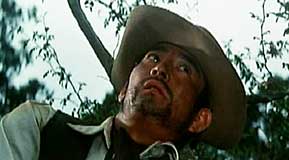 original Japanese title KOYA NO TOSEININ [Avenger in the Wilderness]
also known as MATANZA

director: Jun'ya Sato
starring: Ken Takakura · Ken Goodlet · Judith Roberts · Kevin Cooney · Ronald Norman Lea · Clive Saxon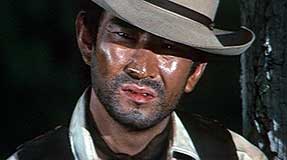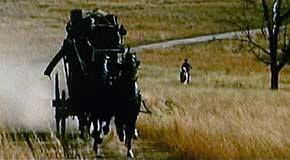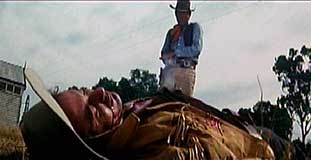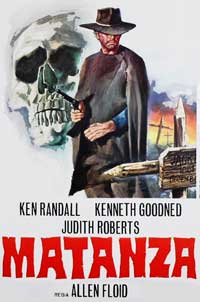 An all-Japanese crew went to Australia to shoot this 'Spaghetti Western' in 1968. It was released in Europe, rather deceptively, as Matanza starring Ken Randall, directed by Allen Floid [see ad to the right]. The story deals with a young man, Ken Kato, who sees his family slaughtered by stagecoach robbers. This puts him on a path of vengeance as he tracks down those responsible. This film is immediately reminiscent of DEATH RIDES A HORSE and Shane, but it also works as a tense and violent western.

Superstar Ken Takakura (born Goichi Oda) plays cowboy Ken Kato here in brooding Clint Eastwood style. He made 200+ films between 1956-2012, but he's probably best known to genre fans for the numerous Abashiri Prison movies throughout the '60s and early '70s. Ken found International recognition from two Hollywood produced projects, The Yakuza with Robert Mitchum in 1974 and Ridley Scott's Black Rain (1989). Mr Takakura would die from malignant lymphoma in November 2014 at age 83.

Director Jun'ya Sato was an accomplished director who helmed 50+ films between 1964-2010, responsible for many of Sonny Chiba's top projects including GOLGO 13 and BULLET TRAIN.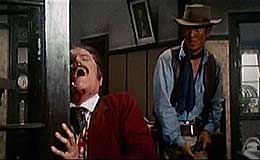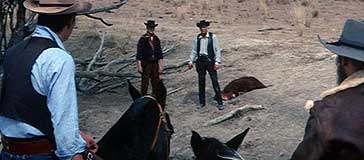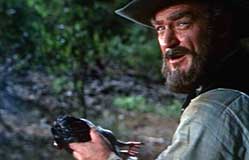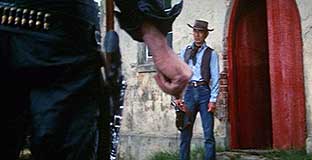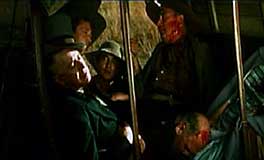 A Japanese film with optional English subtitles; widescreen format, uncut (108 min.),
in DVD format, encoded for ALL REGIONS, playable on any American DVD machine.
Extras include selected Ken Takakura trailers.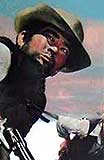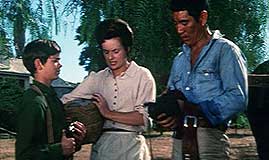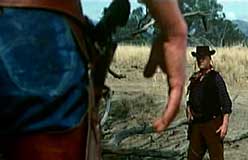 Graphic Violence
Intended For Mature Audiences