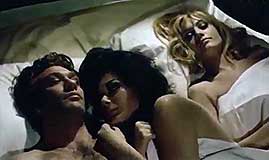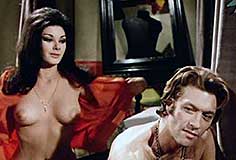 original Italian title: L'UOMO DAL PENNELLO D'ORO [Man With the Golden Brush]

director: Franz Marischka
starring: Edwige Fenech · Willy Colombini · Marcella Michelangeli · Gigi Bonds · Alexandra Marischka · Dick Randall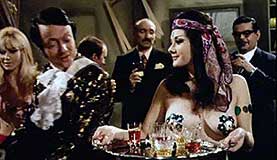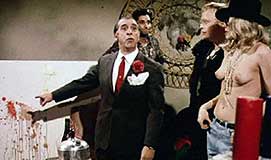 In an attempt to capitalize on the 1968 psychedelic song Let It All Hang Out by the Hombres [which became a flower-child catch phrase in the years to follow], the American/British distributor Acto-Suncoast took this trippy German movie [originally called Der Mann mit dem Goldenen Pinsel (Man With the Golden Brush)] and released it as Let It All Hang Out. The plot deals with Continental hippies who enjoy breaking the rules of an uptight society with free love, nude parties, and - above all else - fleecing the 'straights' with various financial schemes. These hippies are anti-establishment pranksters, but they're definitely Capitalists.
At the center of the story is Archibald Spadeafora, a wannabe artist who has never managed to sell a painting. But he's got a girlfriend [bed partner] named Gioia, played by a young Edwige Fenech, forever in a state of undress. He also has a friend, Eros, who acts as his manager. Eros introduces Archie to Luigi, the owner of an art gallery. This guy has serious woman problems, specifically a nympho who's become a pain-in-the-ass. The dealer agrees to showcase some of Archibald's paintings in exchange for taking the wild girl off his hands. Archie takes the floozy home, sharing the bed with him and Gioia, who becomes a bit jealous. But, none-the-less, the art is now hanging in a real gallery. And after Archibald decides to attend his opening in the nude [as a publicity stunt], he becomes the darling of the jetset 'artistic' types. The whole thing escalates into a madcap, hedonistic romp with leanings towards counterculture satire.
Edwige Fenech plays Gioia, a character in the constant state of undress: making love, posing nude, getting her body painted, etc. This is an early performance from Ms Fenech, when she began her career in German sex movies (ie, DESIRE CRAZY CRAVINGS, et al) before the better known thrillers [YOUR VICE IS A LOCKED ROOM AND ONLY I HAVE A KEY (Gently Before She Dies), ALL THE COLORS OF THE DARK, STRANGE VICE OF MRS WARDH, STRIP NUDE FOR YOUR KILLER]. The director here is Franz Marischka, a filmmaker who made musicals and TV Specials in the early '60s before concentrating on the more lucrative sex comedy arena. This was his first major International hit. It also stars his wife Alexandra Marischka as Brunhilde, the cold-but-sexy Cello Player.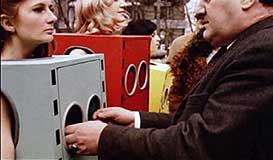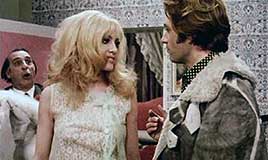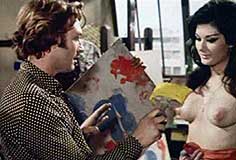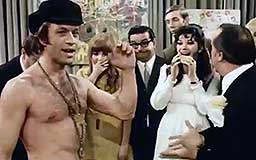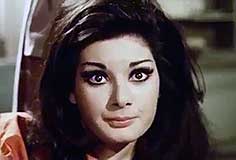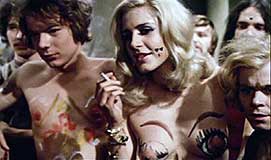 A German/Italian co-production with optional English subtitles; widescreen format, 86 minutes,
DVD encoded for ALL REGION NTSC WORLD FORMAT. Extras include theatrical trailers.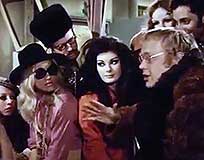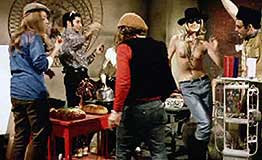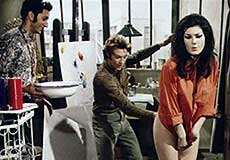 Nudity/Strong Sexual Themes/Drugs
for Mature Audiences