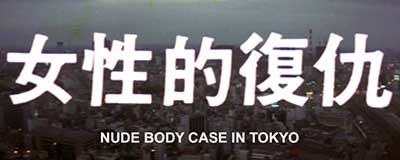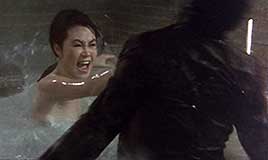 original Taiwanese/Chinese title NU XING DE FU CHOU also known as WOMAN REVENGER

director: Tsai Yang-Ming
starring: Yang Hui-Shan · Liu Te-Kai · Sha Ma · Emily Chang · Lu Pei-Hung · Mu Szu-Cheung · Chieh Hou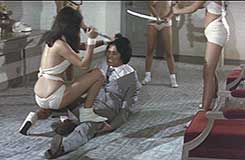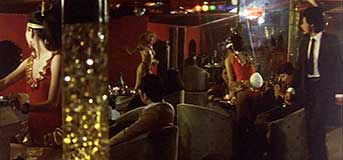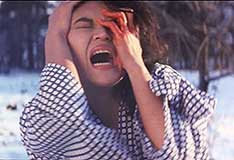 Lingling's childhood friend Mei-hua currently lives in Japan with her sister, Mei-feng. Upon learning of Mei-Hua's mysterious death, the young woman goes to Tokyo to give assistance to struggling Mei-feng. However, after arriving at Tokyo International Airport, Lingling is kidnapped by Yakuza gangsters who take her to a remote hideaway in the Fuji Mountains. They have also taken Mei-feng hostage and are torturing the girl along with other forced-into-sex victims. The gangsters demand information about a missing drug shipment from Lingling, or she witness the death of Mei-feng. Lingling loses an eye in a deadly knife attack [see pic, above right] but returns to get revenge.
This sleazy Taiwanese thriller is purposely constructed like a Japanese Pink Film, mixed with THEY CALL HER ONE-EYE and various HK revenge thrillers (ie., UNDERGROUND WIFE, WOMAN AVENGER: RAPE VENGEANCE, LADY PUNISHER, et al). Here is a solid, sleek actioner from director Tsai Yan-Ming [perhaps best known by his pseudonym Ulysses Au-Yeung], winner of Star Asia Lifetime Achievement Award at the New York Asian Film Festival in 2013. Genre fan will also salute him for helming COUNTRY OF BEAUTIES.
Lead actress Yang Hui-Shan is better known in the West as Elsa Yeung, starring in numerous cult hits from GOLDEN QUEEN COMMANDOS to DEADLY SILVER ANGELS. She retired in 1986, after making 70+ movies.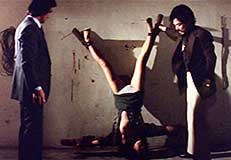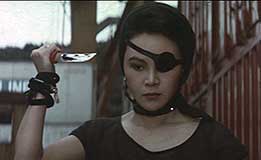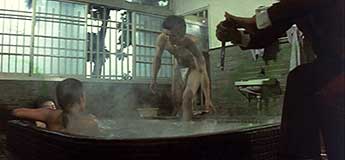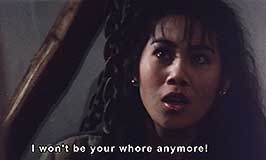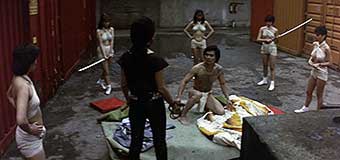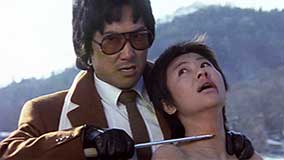 A Taiwanese film with optional English subtitles; uncut 81 minutes,
on a DVD encoded for ALL REGION NTSC WORLD FORMAT.
Extras include selected trailers.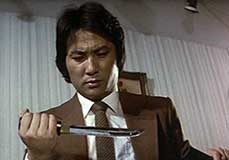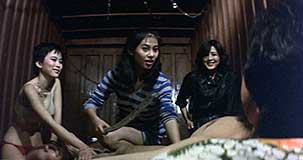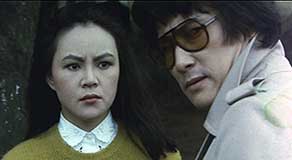 Nudity/Graphic Violence/Torture/Drugs/Sexual Brutality/Prostitution
Intended For Mature Audiences