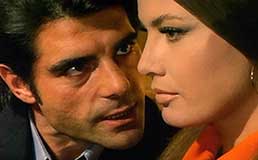 ††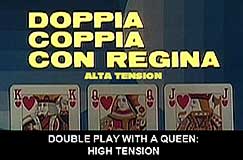 ††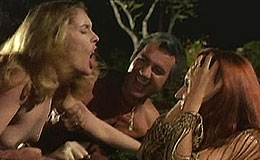 original Italian title DOPPIA COPPIA CON REGINA: ALTA TENSION [Double Play with the Queen: High Tension]
also known as HIGH VOLTAGE

director: Julio Buchs
starring: Marisa Mell ∑ Gabriele Ferzetti ∑ Juan Luis Galiardo ∑ Helga Line ∑ Patrizia Adiutori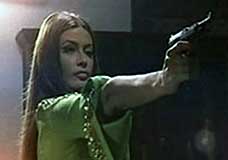 †††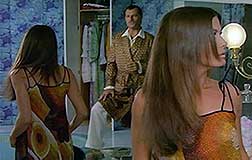 †††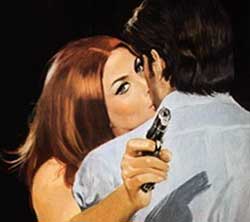 A young mechanic named Josť arrives in Madrid, hoping to make it big by gambling on a 'hot tip.' But after getting conned, he loses his entire savings. Josť is taken in by Elisa, a photographer who feels sorry for him. She introduces him to an eccentric couple, Pablo (Gabriele Ferzetti) and Laura (Marisa Mell), resulting in Laura making an unusual offer. But then Josť's problems truly begin.
†††† Filmmaker Julio Buchs was a promising Spanish director who specialized in Spaghetti Westerns (i.e., Django Does Not Forgive, Bullet For Sadoval, et al) but he's probably best known for the quirky Giallo HOT LOVE OF THE YOUTH [aka Murder by Music]. Sadly, he died from a heart attack in January 1973 at age 46. This would be his last movie.
††††Here is a major film for Marisa Mell (her first top-billing), followed by the Western WHERE THE BULLETS FLY [aka Miss Dynamite]. For most of her career, Ms Mell was dangerously addicted to cocaine, resulting in severe health problems. After 70 movies, she died from throat cancer at the early age of 53 in May 1992.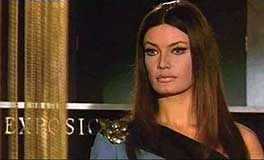 †††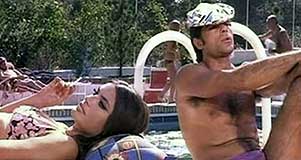 †††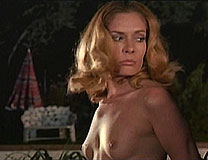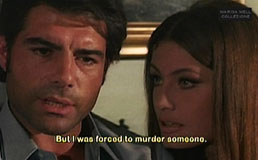 ††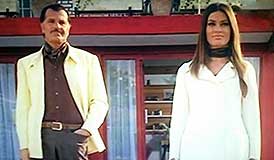 ††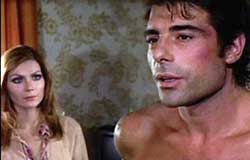 An Italian/Spanish co-production with English subtitles; widescreen format, uncut (85 min.),
in DVD format, encoded for ALL REGIONS, playable on any American DVD machine.
Note: the print has a small logo in upper right corner [see pic above, right]
Extras include Marisa Mell bio.
††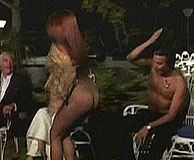 ††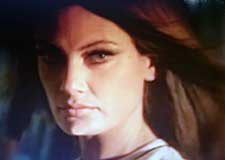 ††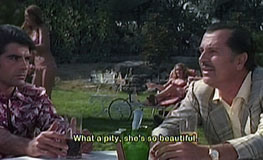 Nudity/Drugs/Violence/Sexual Brutality
Intended For Mature Audiences