NOTICE:
This is an Adults Only Hardcore (XXX) Motion Picture
The film and the images on this page are intended for Age 21 and Older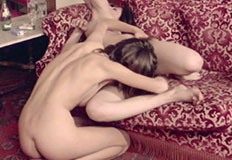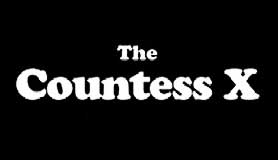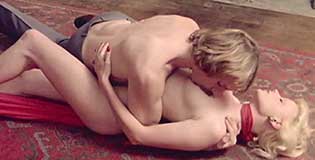 original French title LA COMTESSE IXE [The Countess X]

director: Jean Rollin (as Michel Gentil)
starring: Rachel Mhas · Karin Gambier · Catherine Castel · Jean-Pierre Bouyxou · Jackie Dartois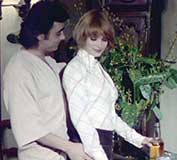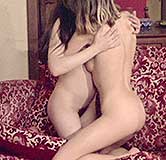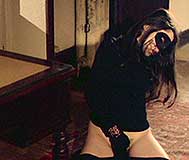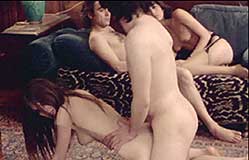 Jean Rollin is considered one of the five great European cult directors. He earned that reputation mostly for his lavish, introspective horror films (e.g, REQUIEM FOR A VAMPIRE, LIPS OF BLOOD, FASCINATION, et al). Initially, most of his fans are surprised to learn that he also made hardcore sex movies. In reality, half his filmography is porn. A whopping 23 out of 45 productions are XXX fare, usually credited to Michel Gentil  [his birth name is Jean Michel Rollin Le Gentil] or Robert Xavier. Inexplicably, he employed the alias Michel Grand for SUCK ME VAMPIRE. For the most part, he used the same crew for both mainstream and hardcore: his trusted cinematographer Olivier Grégoire is behind the camera, Didier William Lepauw is responsible for the music, and actor Jean-Pierre Bouyxou is still working as assistant director. The legendary Mr Rollin died from cancer, December 2010, age 72.

For this film, Rachel Mhas plays a posh cat-burglar who assumes the identity of the mysterious Countess X at an upper-scaled swinger's party. She spikes the punch, making everybody hot-n-horny with little interest in anything besides sex. While everyone is consumed with fucking, the Countess starts packing away the jewelry.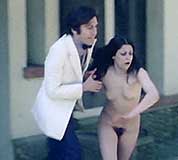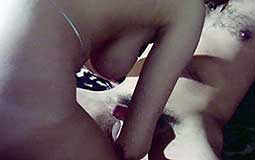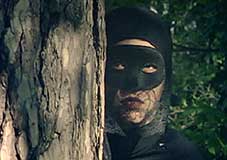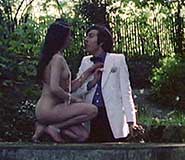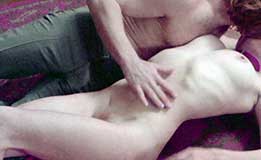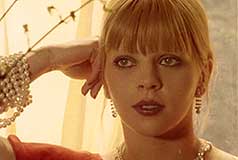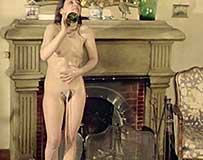 A French hardcore (XXX) film with optional English subtitles; widescreen format, uncut (84 min.),
in DVD format, encoded for ALL REGIONS, playable on any American DVD machine.
Extras include selected adult trailers.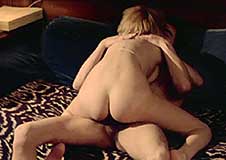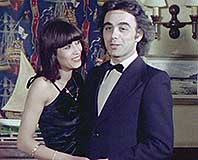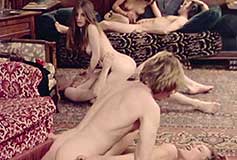 Female and Male Nudity/Hardcore
For Adult Audiences 18+ Only