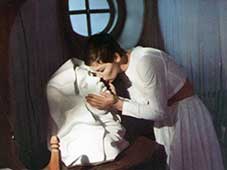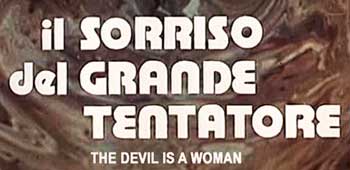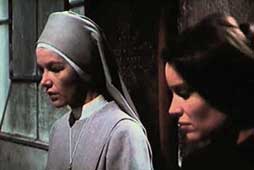 original Italian title IL SORRISO DEL GRANDE TENTATORE [Smile of the Great Tempter]
also known as THE TEMPTER (International English Title)
director: Damiano Damiani
starring: Glenda Jackson · Claudio Cassinelli · Lisa Harrow · Adolfo Celi · Sara Sperati · Dulio Del Prete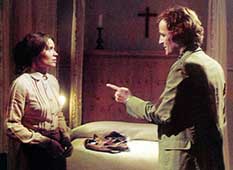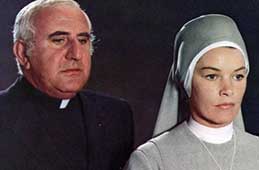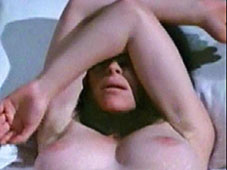 The Mother Superior of a convent (Geraldine as played by Glenda Jackson) wields power in its most vicious forms. And while she destroys the people in her care, Sister Geraldine also becomes victim of her own mania as she attempts to confront the Tempter.  Claudio Cassanelli plays a writer named Rodolfo Solina who agrees to help a monsignor [a Nazi collaborator during the Holocaust] with an autobiography. With the priest, he moves to a religious asylum (think "Cuckoo's Nest") headed by a very controlling Mother Superior, essentially an ecclesiastical rendering of "Nurse Ratchet."  Others staying at the convent include a nymphomaniac with blood on her hands, a frustrated woman with bestiality tendencies, and a man incestuously involved with his sister. During chaos after a suicide, Mother Superior Geraldine begins to suspect that Rodolfo is the devil incarnate.
While undeniably sleazy, this Italian/British co-production is not typical nunsploitation (i.e., IMAGES IN THE CONVENT, THE OTHER HELL, CONVENT OF SINNERS, et al) but rather a psycho-sexual look at the dark side of Catholicism, an organization that uses humiliation and shame to control its congregation. Damiano Damiani helmed 45+ films before retiring in 2001. He is probably most recognizable for his Spaghetti Westerns QUE SABE (aka Bullet for the General) and GENIUS, TWO PARTNERS AND A DUPE [co-directed with Sergio Leone]. He was known for getting top-quality performances from young actresses, as he did with Catherine Spaak and Florinda Bolkan in A RATHER COMPLICATED GIRL and from Ornella Muti in her debut THE MOST BEAUTIFUL WIFE, and Lisa Harrow here. Mr Damiani died at age 90, March 2013.
This was the first feature film for actor Claudio Cassinelli. He would affiliate himself with Sergio Martino for numerous subsequent projects including SUSPICIOUS DEATH OF A MINOR, ISLAND OF FISHMEN, THE GREAT ALLIGATOR, et al. He would make 50+ movies before his untimely death in a helicopter crash during the filming of Martino's Hands of Death in 1985. He was 46.
Much has been written of Glenda Jackson's unique performance here - an especially odd choice for her - the only Euro project for this British-based, 2-time Oscar winner. She brings a heady professional touch to the complicated character of Mother Superior Geraldine. But, perhaps, the ultimate star is composer Ennio Morricone who delivers an amazing, bombastic choral soundtrack.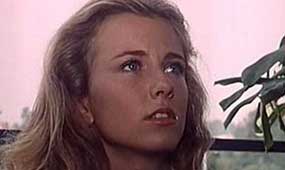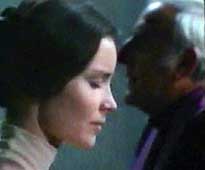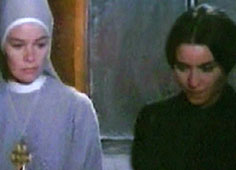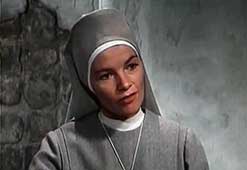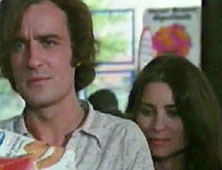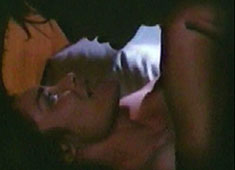 An Italian/British co-production in English language; uncut 105 minutes,
on a DVD encoded for ALL REGION NTSC WORLD FORMAT.
Extras include selected trailers.
Nudity/Strong Sexual Situations/Violence
For Mature Audiences