DOUBLE FEATURE
NEUTRON IN HIS FINAL FILM NEUTRON BATTLES THE KARATE KILLERS
PLUS NEUTRON TRAPS THE INVISIBLE KILLER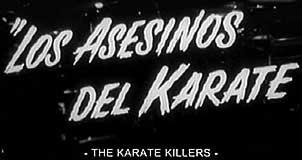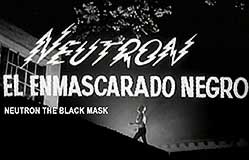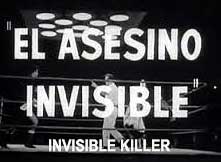 FILM ONE
NEUTRON CONTRA LOS ASESINOS DEL KARATE
[NEUTRON BATTLES THE KARATE KILLERS] (1965) FULLSCREEN · SPANISH WITH ENGLISH SUBTITLES · 89 MINUTES
director: Alfredo B. Crevenna
starring: Wolf Rubinskis (sometimes Wolf Ruvinskis) · German Robles · Ariadna Welter · Chucho Salinas · Rodolfo Landa
FILM TWO
NEUTRON NEUTRON ATRAPA AL ASESINO INVISIBLE
[NEUTRON TRAPS THE INVISIBLE KILLER] (1965) FULLSCREEN · SPANISH WITH ENGLISH SUBTITLES · 92 MINUTES
director: Rene Cardona
starring: Ana Bertha Lepe · Guillerno Murray · Carlos Agostí · Adriana Roel · Jorge Rivero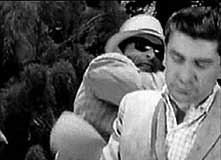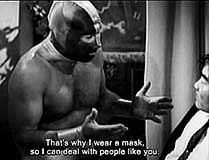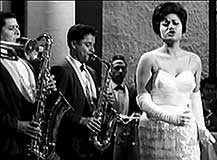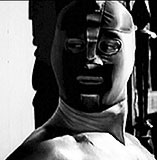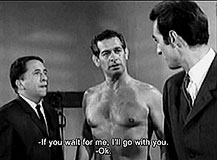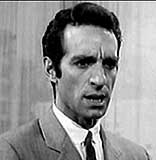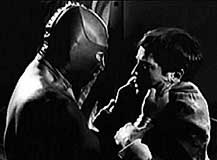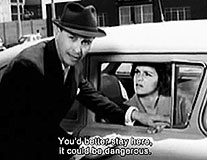 Here is the final NEUTRON film [NEUTRON VS THE KARATE KILLERS] starring Wolf Rubinskis (see NEUTRON THE BLACK MASK and NEUTRON VS DR CARONTE for his earlier movies). For this film, masked superhero Neutron battles a gang of robotic assassins who use their hands and feet as deadly weapons These karate killers wreck havoc around the globe, especially in Paris and London, before Neutron is asked to assist in the investigation. The second movie [oddly called NEUTRON TRAPS THE INVISIBLE KILLER even though superhero Neutron doesn't appear] stars Jorge Rivero as Golden Mask, a good-guy wrestler attempting to stop a criminal who uses invisibility to rob banks, kill people and stalk a pretty nightclub singer [played by Ana Bertha Lepe, from SHIP OF MONSTERS]. Despite the inexplicable absence of Neutron, it's a surprisingly entertaining feature from legendary Rene Cardona [of THE NIGHT OF THE BLOODY APE (Bestia Humana) fame].
Wolf Ruvinskis was a masked Mexican wrestler in the late 40's through the '60s. For his films, he used the Neutron alias. Unlike the movies of his contemporaries [Santo, Blue Demon, Mil Mascaras, et al], the Neutron movies never include wrestling-in-the-ring segments. Also, Neutron did not share a reluctance to remove his mask. For much of his film - especially when he's not challenging the bad guy(s) - Neutron participates unmasked, but often incognito. Sometimes Wolf would make other types of movies, often playing gangsters [as he did is the Libertad Leblanc crime-noir SLAVE OF DESIRE]. Wolf Ruvinskis died from a heart attack while shooting the movie Los 6 Mandamientos de la Risa [The Six Commandments of Laughter] in 1999 at age 78.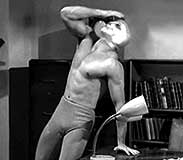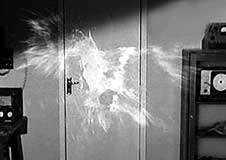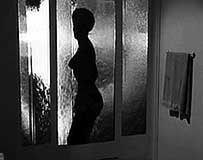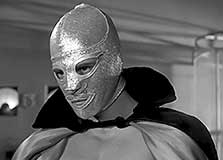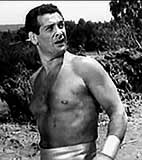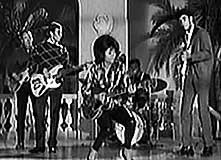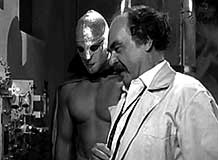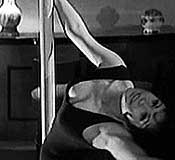 Two Mexican Films with English subtitles; fullscreen, 89 + 92 minutes; on two discs;
DVDs encoded for WORLD FORMAT NTSC, playable on any American machine.