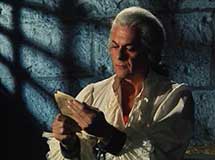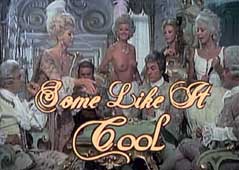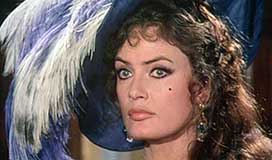 original German title CASANOVA JA KUMPPANIT [Casanova and Company]
also known as THREE WOMEN FOR CASANOVA and SEX ON THE RUN
director: Franz Antel (as Francois Legrand)
starring: Tony Curtis · Britt Ekland · Marisa Mell · Sylvia Koscina · Marisa Berenson · Olivia Pascal · Jeannie Bell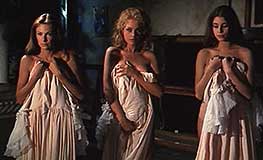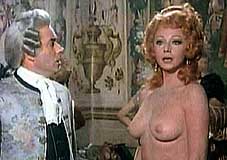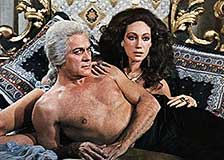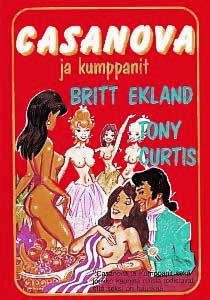 The notorious lover Giacomo Casanova bumps into his doppelganger, a con-man named Giacomino. In reality, age is beginning to catch up with Casanova. His anatomy is not cooperating with his reputation; yet his look-alike has no trouble getting and maintaining an erection. He's just not interested. Meanwhile, an Arabian King and his wife are in Venice for an oil deal and - as part of the negotiations - she insists on a night with the legendary Italian lover.

This sleazy European sex comedy was quite an eye-opener for Tony Curtis fans who were used to his mainstream Hollywood fare. It's directed [in English] by Austrian filmmaker Franz Antel who used the pseudonym Francois Legrand mostly for his later sex stuff. He also won numerous awards for arthouse films [i.e., the anti-Nazi black comedy Der Bockerer (The Butcher) series]. Mr Antel died of natural causes at 94, August 2007.

Besides the involvement of Tony Curtis, the film is known for the strong cast of Euro starlets which includes Swedish-born Britt Ekland [ex-wife of Pete Sellers and star of DEMON RAGE, PERCY and Andrea Bianchi's YOUR NAKED PRESENCE], Marisa Mell [Spanish siren of DANGER DIABOLIK, MISS DYNAMITE, Lucio Fulci's PERVERSION STORY, plus many more], Sylvia Koscina [the Italian bombshell who splashed on the scene in 1958 with HERCULES, best known for LISA AND THE DEVIL, DRACULA IN THE PROVINCES and Jess Franco's JUSTINE], Olivia Pascal [popular German cutie from the sketch TV show BANANAS, and movies SUMMER NIGHT FEVER, POPCORN AND ICE CREAM, JOY OF FLYING, et al],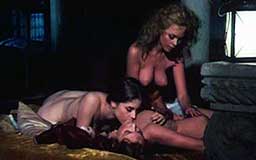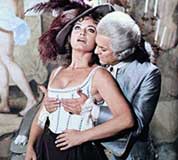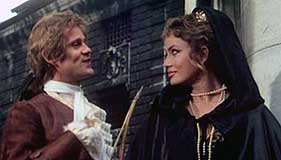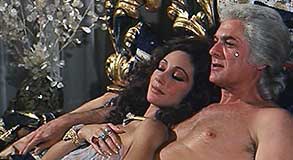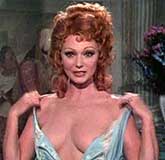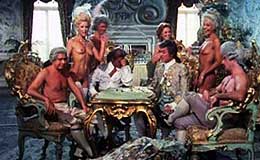 A German, French, Italian, UK film in English language; fullscreen format, uncut (88 min.),
in DVD format, encoded for ALL REGIONS, playable on any American DVD machine.
Extras include original trailer.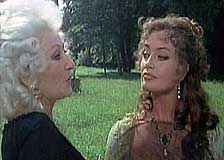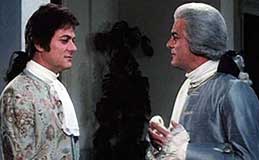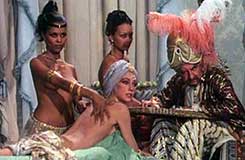 Nudity/Strong Sexual Scenes
For Adult Audiences