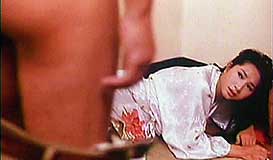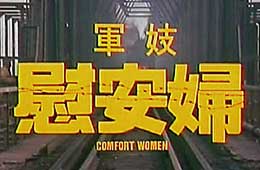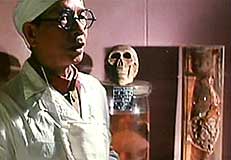 Original Hong Kong/Chinese title JUN JI WEI AN FU [Remember the Horrific Past]

director: Wang Gang [also Wong Kong] and Kin Lung Huang (Bruce Le)
starring: Lily Lee · Bruce Le · Yuen Man · Tong Kwan · Chai Ming · Wang Gang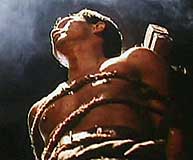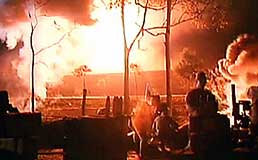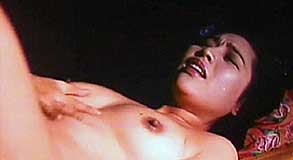 During WW2, reporter Tomi Akiyama and boyfriend Nakamura are troubled over allegations of a comfort house [a military brothel of women captured by Japanese officials] operating for Japanese soldiers on the frontline during the brutal occupation of China. The two investigate, first as journalists, but soon Tomi is captured and forced into prostitution. The story centers on the horror of it all, as women are duped into believing they are truly serving their country, while the military treats them like vermin. When venereal disease begins to spread, the whores are transferred to deadly Concentration Camp 731 [the focus of MEN BEHIND THE SUN] where they are used as human guinea pigs.
Directed by Kin Lung Huang [known to genre fans as Bruce Le, one of the better Bruce Lee clones to rise after the master's death, star of BRUCE LEE FIGHTS BACK FROM THE GRAVE] and Wang Gang, the actor who played the stern commandant of Camp 731 in the MEN BEHIND THE SUN series. Please note: This is a very disturbing film. It goes to great lengths to confirm its seriousness [by incorporating World War II footage and discussions of the whys and hows] but, at the foundation, the movie caters to a base instinct and remains something slightly shy of a geek show.
This is an early role actress Lily Lee (sometimes Lily Li] who enjoyed a short but lucrative career in the early '90s [including RUN AND KILL, BODY LOVER and SUBURB MURDER]. She retired and married in 1995.
A Hong Kong/Chinese film, with English and Chinese subtitles, 88 min, widescreen,
encoded for ALL REGION, playable on any American DVD machine.
Extras include original MAN BEHIND THE SUN trailers.