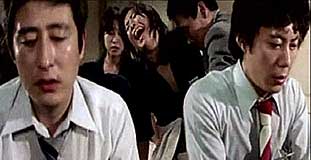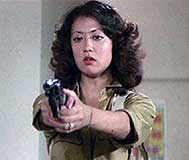 Original Japanese title SUPA GUN REDEI WANI BUNSHO [Super Gun Lady: Police Branch 82]

director: Chusei Sone
starring: Emi Yokoyama · Kaoru Jumbo · Masato Furuoya · Kai Sato · Yuya Uchida · Shin Kishida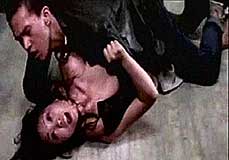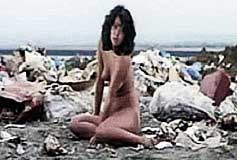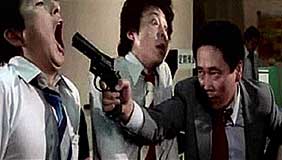 This is an epic Japanese actioner based on Tõru Shinohara's Police Branch 82 manga series. The film even manages to become a live-action manga. Mika Hino (Emi Yokoyama) is a hotshot detective with the Tokyo Police Department, Shinjuku Branch, in the special ["above-the-law"] Department 82. She has the reputation of being a wild-card nonconformist, willing to do anything for results. But when she botches an assignment [her political mark is murdered under her nose], Mika suddenly finds herself straddled with a no-nonsense partner, Rin Kakura (female wrestler Kaoru Jumbo), to keep her in line. Their investigation leads them to gangsters, a right-wing motorcycle gang and a cover-up by dirty cops. Then Mika is kidnapped and pumped full of heroin before she's rescued by partner Rin. As Mika recuperates, the bad guys decide to deflect any further investigation by staging a bank robbery. The second half of the movie concentrates on the vicious, sexually-charge, rape-n-assault action inside the bank, culminating with rescue attempts by Mika and Rin.
Chusei Sone started as assistant director to Seijun Suzuki. He began his solo career with Nikkatsu Studios in the early '70s (one of his first movies was HELLISH LOVE in 1972). Chusei helmed 40+ films over the next 30 years (including two entries in the popular ANGEL GUTS series), resulting in legions of fans and honored by many tough critics. After a lingering illness, Mr Sone died from pneumonia at age 76 in August 2014.