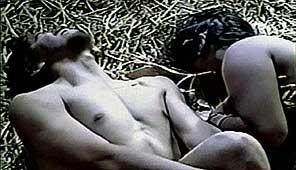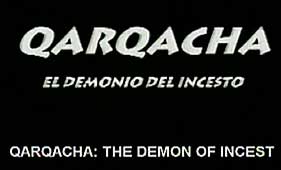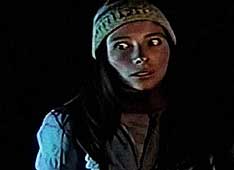 Original Peruvian title QARQACHA EL DEMONIO DEL INCESTO [Qarqacha: The Demon of Incest]

director: Melinton Eusebio
starring: Cesar Macario · Ivon Pacheco · Editt Torres · Eusebio Melinton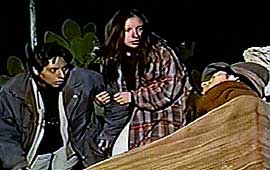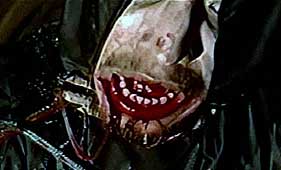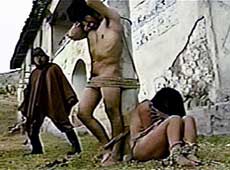 The unconventional, dark story takes place in Ayacucha, a tiny village in the rural Andes of Peru. Visitors are rare. And the people are suspect of any stranger who might intrude. Three college students from Lima have just arrived to do research for their Anthropology degree. Sebastián (played by the film's director), Nilo and Ivón are working on a study of the dire poverty in that community. But nothing can prepare them for the utter hopelessness and cultural deficiency of the area. They wander the empty streets with no hope of finding a place to stay, pounding on doors but no one answers. Finally they meet a mourning woman who is praying over the laid-out corpse of her brother. She lets students stay with her in the small shack. In the morning - as she attempts to bury her brother - the townspeople rise up against the woman, stoning her for an evil incestuous life, a relationship that has brought a demon named Qarqacha into Ayacucha.
This is quite an opportunity to see an independent film from a third-world country like Peru. But this one is even more significant. The director, Melinton Eusebio, is actually from Ayacucha and he uses his knowledge of the area to create the foundation for the movie. Shockingly, the reality is he never even saw a film when he was young [there were no theaters and no TV in that part of Peru]. His first cinematic experience came when he moved to Lima for college. After helming this project with fellow classmates (the first horror movie made in Peru), Melinton has decided to pursue that venue. He has since directed Bullying Maldito (2015).
A film from Peru, with optional ON/OFF English subtitles, 73 min, widescreen,
encoded for ALL REGION, playable on any American DVD machine.
Extras include selected trailers.