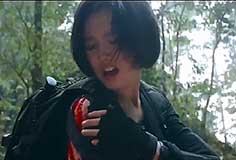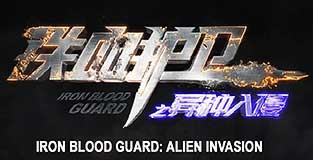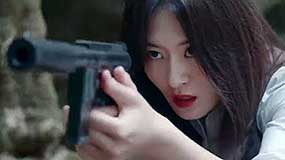 original Chinese title TIE XUE HU WEI ZHI YI ZHONG RU QIN
also known as JAGGED GUARDIAN

director: Lu Yunfei
starring: Chen Yuchen · Liu Yu-xin · Yu Sichu · Li Yi-kun · Wang Guang · Wang Fei · Dan Rody [Dan Nier]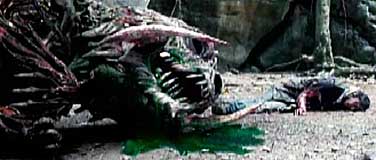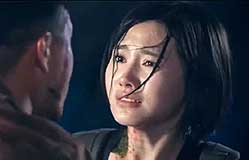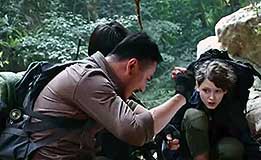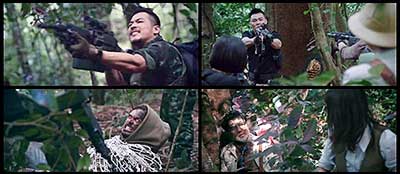 After the destruction of a secret experimentation base hidden deep in the jungle, a security team goes looking for a missing agent. Instead they find mayhem and chaos as the area has been taken over by monsters and flesh eating plants, seemingly caused by a meteor's magnetic field.

This is one of the better Chinese monster actioners, in tandem with LAND SHARK, SNAKE GIRL and SNOW MONSTER, punctuated by top notch FX and surprisingly effective characterizations. Director Lu Yunfei is using a pseudonym here [hiding behind the name of a legendary swordsman]. He is presumed to be special effects director Cheng Si-Yu.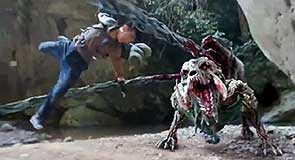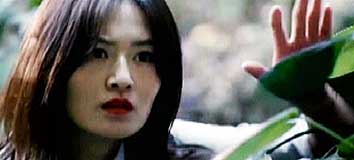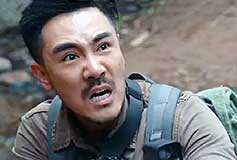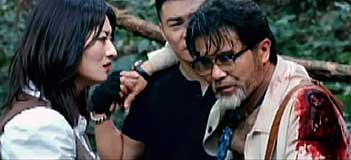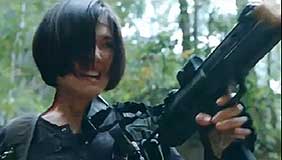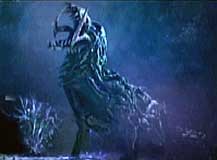 A Chinese film with optional ON/OFF English subtitles; widescreen format, uncut (80 min.),
in DVD format, encoded for ALL REGIONS, playable on any American DVD machine.
Extras include original trailer.
Violence/Intense Action
For a Mature Audience