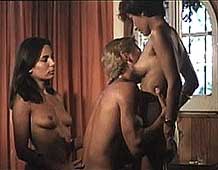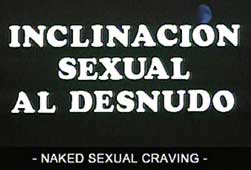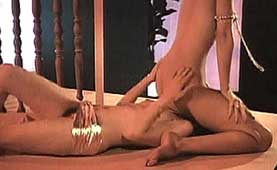 Original Spanish title
INCLINACION SEXUAL AL DESNUDO
[Sexual Inclination in the Nude]
director: Ignacio F. Iquino
starring: Concha Valero · Carla Dey · Tessi Arno · Cora Martin · Alejo De Peral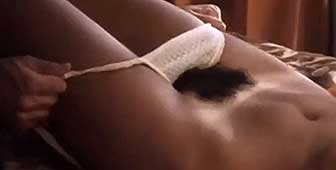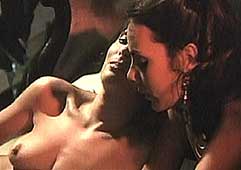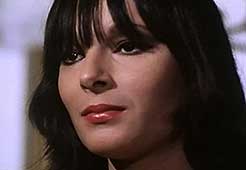 This controversial Spanish comedy features the beachtown summer sexcapades of a lesbian couple who work in a video store and are also actors in much of the porn they sell. Plus, the stories deal with their transsexual director trying to seduce a man [who isn't too thrilled when he discovers his lover's dick hidden under the dress]. Plus, the porn filmmaker has a female assistant who's got the hots for her boss.
Actress Concha Valero [sometimes called Josephine Varney] was a Spanish voice actress before starting her career in "S" films. She is recognizable for leading roles in PORNO: EXTREME MEASURES, VIRGIN FOR CALIGULA and BACANALES ROMANAS. Concha died from cancer at 47 in 2006. Her costar here is cult actress Carla Dey, also from the aforementioned three movies. She made 20+ films, often using the pseudonyms Carmen Serret and Carla Day. She is best known to genre fans for GREENHOUSE and the legendary horror extravaganza MORBUS.
Director Ignacio F. Iquino was considered "the godfather of a new generation of Catalan filmmakers throughout the 1950s [winning best picture awards for Fuego en la Sangre (Fire in the Blood) in 1953]. In the '60s and '70s he turned to Spaghetti Westerns for numerous hits mostly released under pseudonyms Steve McCoy (i.e., DIG YOUR GRAVE FRIEND...SABATA'S COMING) and John Wood (i.e., CROWS WILL DIG YOUR GRAVE). In the '80s, during the more liberal post-Emperor Franco years, Iquino began making "S" (Sex) Films.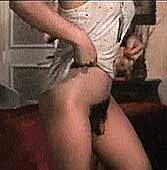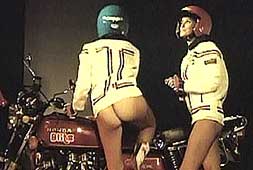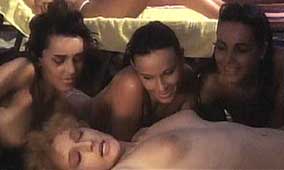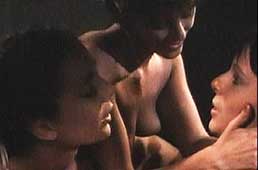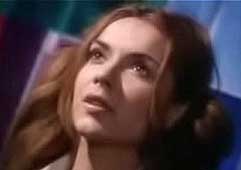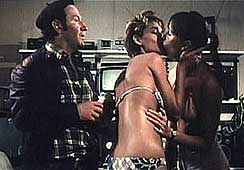 Warning printed on the cover:
A new "S" film that may disturb the viewer due to sexual misconceptions
and "disappointments" as well as graphic nudity.