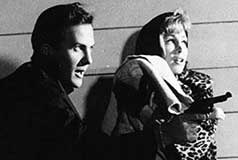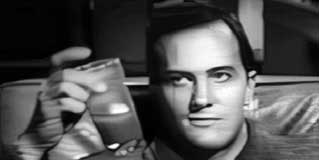 original German title KENNWORT: CANARY [Password: Canary]

director: Buzz Kulik [possibly Maury Dexter]
starring: Pat Boone · Barbara Eden · Steve Forrest · Jack Klugman · Harold Gould · Jeff Corey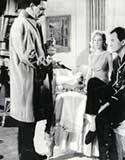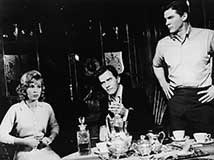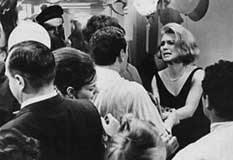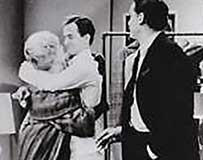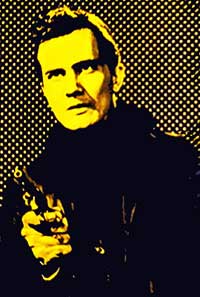 Finally! A decent print of this impossible to find film! Here's an interesting [and vastly underrated] crime noir thriller, written by Twilight Zone creator Rod Serling, based on Whit Masterson's book Evil Come, Evil Go. It features a fine collection of performers [see above listing] with Pat Boone as arrogant pop singer Andy Paxton. He is a womanizing, privileged star on the brink of divorce. During the night of a big concert, his infant son is kidnapped. The police get involved immediately. But despite explicit instructions from detective Lt. Bonner, the singer thinks he's capable of dealing with the kidnappers on his own even though they are obviously ruthless killers.
   The film is credited to Buzz Kulik, a high profile TV director, but many sources insist it is actually the work of Maury Dexter [a European 20th Century producer who helmed other Euro productions at the time including Spaghetti Western Django: Outlaw of Red River].
    This is the third of three European films (preceded by THE HORROR OF IT ALL and THE MAIN ATTRACTION) made by Pat Boone in an attempt to revamp his squeaky clean image. Reportedly, he had been so embarrassed by his performance in the movie State Fair (1961), overshadowed by Bobby Darin's more-adult earthy presence [as well as Pat's own waning popularity], that his management company arranged for this series of 'mature' projects to be shot in Europe. In the early '60s, it was shocking to see a sexually active Boone, smoking cigars, womanizing and drinking alcohol. Shocking, yes. But also terrifying for everyone involved, from management to Boone himself. These movies were essentially shelved in the States. NOTE: While not perfect, as noted from the images on this page, the print is decent and the best available.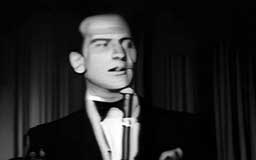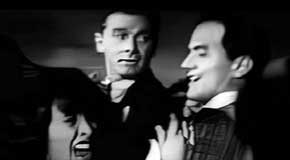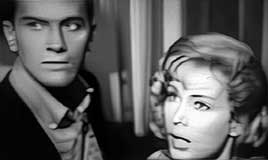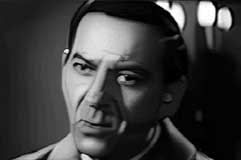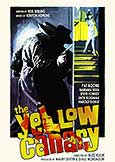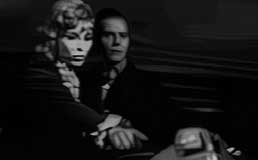 A German/Italian co-production in English language; widescreen format, uncut (89 min.),
in DVD format, encoded for ALL REGIONS, playable on any American DVD machine.
Extras include selected Pat Boone trailers.
Violence/Sexual Situation/Drugs
suggested for Mature Audiences