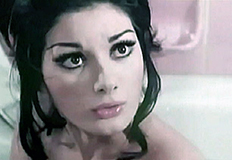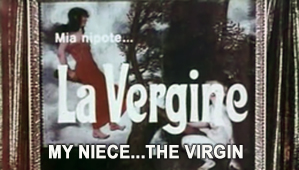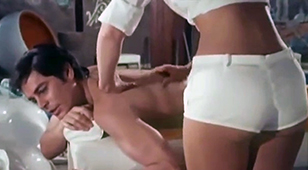 original German title: DIE MADAME UND IHRE NICHTE [The Madame and her Niece]
also known as YVETTE

director: Eberhard Schroeder
starring: Edwige Fenech · Fred Williams · Ruth Maria Kubitschek · Rainer Penkert · Valere Antelmann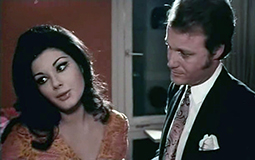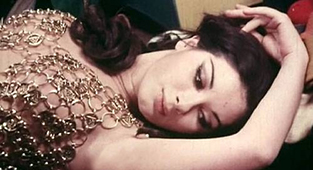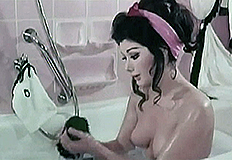 Based on the classic erotic novel "Yvette" by Guy De Maupassant, here is the story of Michelle De Winter who lives the good life, wining and dining with only the richest men who are fortunate to cross her path. Her daughter Yvette [always introduced as her 'niece' by Michelle] is a fashion model. She is also a virgin. She's saving herself for marriage, despite endorsing the free love generation lifestyle and living with promiscuous hippie types. Yvette is dating Peter Von Hallstein but remains chaste, thus risking her relationship. When mom gets involved with rich psychologist Dr Fink, she asks for help in a scheme to get Peter to propose to Yvette.
Edwige Fenech (born Edwige Sfenek in France) began acting in Germany, appearing in numerous Chic Sex-Romps (like this one and LET IT ALL HANG OUT) as well as an occasional cult thriller (ie, TOP SENSATION) before meeting and dating Italian producer Luciano Martino. He introduced Edwige to his brother, director Sergio Martino, and she became his muse, the cornerstone of Sergio's YOUR VICE IS A LOCKED ROOM AND ONLY I HAVE THE KEY, STRANGE VICE OF MRS WARDH and ALL THE COLORS OF THE DARK. Ms Fenech would go on to work with most of the Euro genre directors from Umberto Lenzi to Mario Bava to Ruggero Deodato). Still active today. Edwige has moved from motion pictures to television; she plays the lead role of Anna Mieli in the popular Italian series È ARIVATA LA FELICITA [And Happiness Is Here] (2014+).,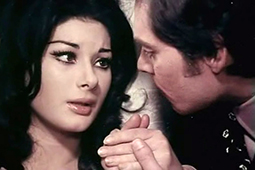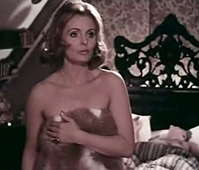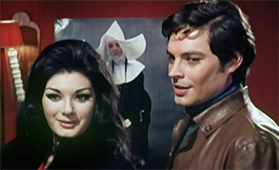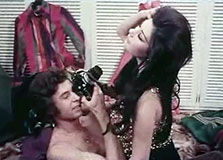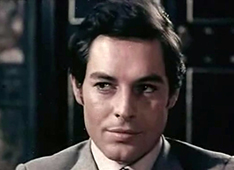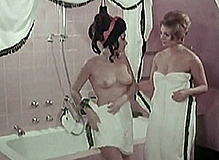 An Italian film, with optional English subtitles, uncut, 82 min, widescreen,
encoded for ALL REGION, playable on any American DVD machine.
Extras include selected trailers.