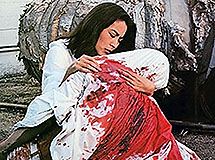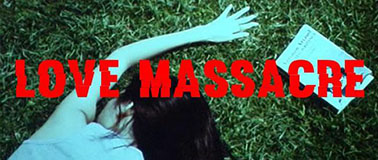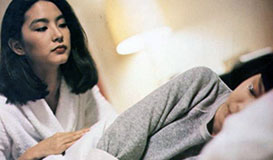 original Hong Kong/Taiwanese title: AI SHA

director: Patrick Tam
starring: Brigitte Lin · Charlie Chin · Ann Hui · Deannie Ip · Chang Kuo-Chu · Tina Lau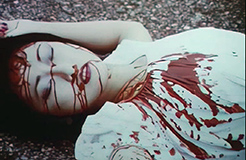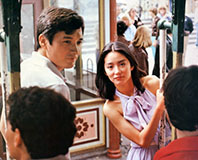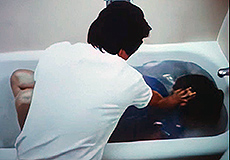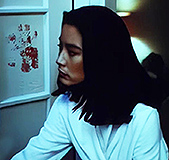 The boyfriend of a young co-ed becomes a demented stalker after his sister's suicide. This is an early rarity starring Brigitte Lin [made around the same time as her GOLDEN QUEEN COMMANDOS]. She plays Ivy, a Taiwanese student living in San Francisco. Ivy is studious, with preciously little time for leisure. However, she does manage to hang out with her two best friends, the couple Joy and Louie. When Joy becomes depressed and starts with suicidal inclinations, Ivy asks her brother to visit and get involved. They soon become a quartet. But the relationships strain and lead to brutal massacre.
This controversial Category III production was directed with artistic flair by Patrick Tam, a filmmaker known [in the West] for "being the mentor of Wong Kar-Wei" rather than "as a founder of Hong Kong New Age Cinema" [his moniker in the East]. The cinematography is well composed, with special emphasis on coloring and shadow. His 'deliberate calm' serves as a stark contrast to the horrific violence which unfolds during the movie. Also, Brigitte Lin and Charlie Chin - romantically involved at the time - are enchanting and ultimately convincing in very challenging roles.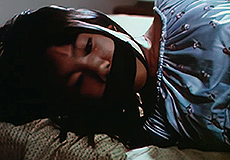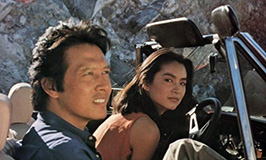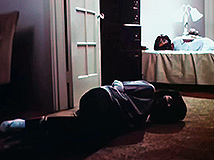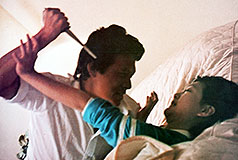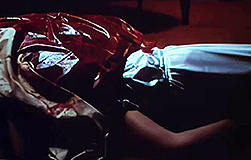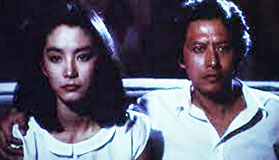 A Hong Kong/Taiwanese film, with Chinese and English subtitles, 91 min, fullscreen,
DVD encoded for ALL REGION NTSC WORLD FORMAT; extras include theatrical trailers.