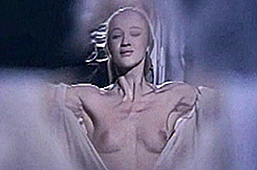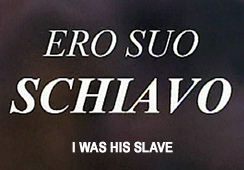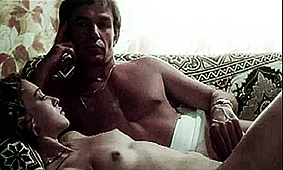 original Italian title: ERO SUO SCHIAVO [I Was His Slave]
also known as DISPOSTA A TUTTO [Ready For Anything]

director: Giorgio Stegani
starring: Bekim Fehmiu · Eleonora Giorgi · Laura De Marchi · Barbara Magnolfi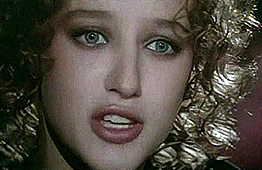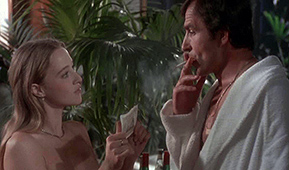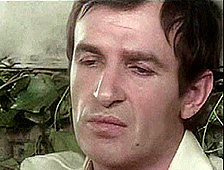 Anna, a young university student played by Eleanora Giorgi, begins a stormy relationship with an older married man named Marco [Bekim Fehmiu]. When they first make love, she reveals masochistic tendencies, so - before long - their relationship takes a much darker turn, as Marco increasingly pushes the traditional boundaries between love and abuse.
The film is an obvious attempt to mimic the success of Last Tango in Paris (1972), and Berkim Fehmiu does his best Marlon Brando impression [see pic above and below, right]. But unfortunately he is not Brando. And - in this role - he often seems more of a brute than 'complex' character. Berkim was a popular Euro leading-man (originally from Yugoslavia) who had been cast as the lead in the bigbudget Hollywood epic version of Harold Robbins' steamy Adventurers (1970). But the movie's failure at the USA boxoffice hurt Berkim's chances at International stardom. He returned to Italy for the starring role in Daniele Pettinari's Knights of the Templar stunner CAGLIOSTRO followed by this movie. A year later, he positioned his career as a cinematic villain with the role of the mad Super Bowl bomber Mohammed Fasil in Black Sunday. Mr Berkim Fehmiu died from a self-inflicted gunshot, June 2010, at age 74.
Eleanora Giorgi was a young actress who appeared in mostly [pseudo] classy European art films (seemingly following the lead of similar Ornella Muti). Her most famous role was probably in Dario Argento's Inferno, although genre fans also quick to mention STORY OF A CLOISTERED NUN and Martine Beswick's KISS OF DEATH. She is still active today, appearing mostly in Italian television.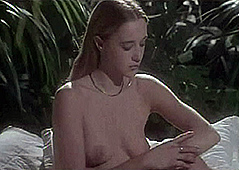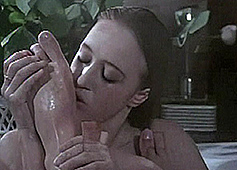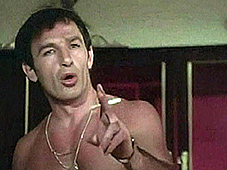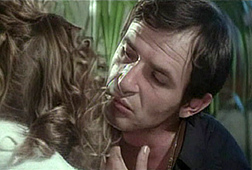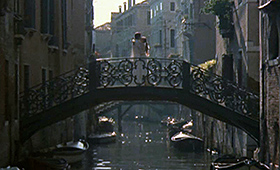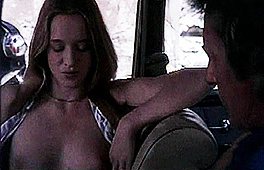 An Italian film, with optional English subtitles, fully uncut 99 min, widescreen,
DVD encoded for ALL REGION NTSC WORLD FORMAT; extras include theatrical trailers.